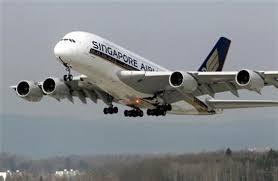 The Union Home Ministry is vetting the names of top bosses of the new Tata-Singapore Airlines venture for security clearance, a major pre-requisite for the start-up carrier to get an NOC from the Civil Aviation Ministry.

"I have sent it (Tata-SIA application for NOC) to the Home Ministry.

"They are looking into it," Civil Aviation Minister Ajit Singh said in response to a question regarding 'delay' in granting it a no-objection certificate.

Tata-SIA have applied to the Civil Aviation Ministry for a no-objection certificate to start a full-service airline in India.

The joint venture received approval from the Foreign Investment Promotion Board to set up Tata-SIA Airlines in October last year.

As per rules, the Directors on the Board of a new venture have to get security clearance from the Home Ministry, only after which can they get an initial NOC. After receiving the NOC, the airline venture has to apply to the Directorate General of Civil Aviation for a flying permit.

As per the MoU inked between Tata Sons and Singapore Airlines on September 19 last year, the Board of the proposed joint-venture company would initially comprise three directors.

While two of them -- Prasad Menon and Mukund Rajan -- would be nominated by Tatas, Mak Swee Wah is the Director nominated by SIA.

The Board, which would be headed by Menon, would be subsequently expanded to include six directors.

All these names have been sent to the Home Ministry for security clearance.

On the progress made in regard to the other start-up airline -- AirAsia India, Singh said, "The process is on. AirAsia (its parent company) has a training centre in Malaysia where they are training the crew. DGCA has to certify it and they are sending a team there."

AirAsia India, a proposed no-frill airline, is a partnership between Malaysian carrier AirAsia, the Tatas and Telstra Tradeplace.
Image: Singapore Airlines