The road transport ministry has asked the National Highways Authority of India (NHAI) to ascertain the findings of a report by the World Bank's Institutional Integrity Unit. According to the report, contractors paid bribes and gifts to influence the actions of NHAI officials and consultants.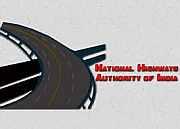 "We have asked NHAI to ascertain the findings of the report prepared by the World Bank as soon as possible. The moment we get NHAI's reply, we will send it to the department of economic affairs and take action, if required," said road transport minister C P Joshi. He, however, did not comment on any of the questions raised by the report.

"Let the report come from NHAI. Only then will I be in a position to reply," he said. The minister added the World Bank audited the projects it funded.

The report had scanned the World Bank-funded Lucknow-Muzaffarpur National Highway project, the Grand Trunk Road Improvement Project and the third National Highway Project.

According to the report, contractors paid sums of Rs 1.15 crore (Rs 11.5 million) and Rs 67.39 lakh in a bid to influence actions of officials and also spent Rs 9.88 lakh on booking hotels and purchasing expensive gifts, including gold coins, for NHAI officials.

The report also pointed to the disbursement of Rs 30.82 lakh, with the aim of influencing actions of NHAI officials, during the execution of packages for two of the three projects audited. It also blamed the contractors for misrepresenting facts on the use of the advance paid by the Bank through submission of fake invoices, etc.

The contractors in question are Progressive Construction Ltd (PCL) and the PCL-MVR Infra joint venture.

The names of the two also figured in the road transport ministry's list of non-performers last year in connection with the National Highways Development Project. However, their names were removed from the list in March 2011 after their performances improved.