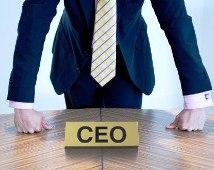 The board of directors of Milestone Capital would meet in a couple of days, sources said, to decide on a successor to Ved Prakash Arya, managing director and chief executive officer of the private equity company till he died last week in a freak accident in Mumbai.

Arya, 42, had set up Milestone Capital five years earlier and it had grown to $1 billion of assets under management.

He died on Thursday during a morning walk when a tree fell on him.

Arya hadn't projected any successor. He'd also taken the entire responsibility for the fund's launch, contrary to the recent model of a joint raising of new PE funds.

The board of directors consists of Awshir Dara Khurody, former MD of Voltas; Amit Dalal, executive director, Tata Investment Corp; Raj Narayan Bharadwaj, former chairman of Life Insurance Corporation; Bhagyam Ramani, executive director, General Insurance Corporation; and V K Chopra, former chairman of Corporation Bank and the Small Industries Development Bank of India.

Milestone was in an aggressive mode, by hiring more senior people to head its funds and launching new funds.

Milestone Religare, a joint venture between Milestone and Religare Enterprises, with focus on education and healthcare, was set up in April 2009.

In June, Milestone Religare appointed Srinivas Baratam from Lazard India and Anant Kulkarni from JM Financial Investment Managers as joint managing partners.

The fund started with an initial corpus of Rs 400 crore (Rs 4 billion)
and invested in Healthcare Global Enterprises, Krishna Institute of Medical Sciences and IMS Learning Resources.
It now has plans to raise a $200-million offshore fund, eyeing sectors apart from healthcare and education.
Said the managing director of an international executive search firm, "Hiring a CEO from outside with domain knowledge and leadership quality is the best option available for the directors."
Apart from its JV with Religare, Milestone Capital also has one for real estate with IL&FS Investment Managers.
Milestone holds a 40 per stake in the company, IL&FS Milestone Realty Advisors Ltd, which runs two funds with a total corpus of Rs 1,000 crore (Rs 10 billion), with a focus on commercial office spaces and information texhnology and IT-enabled services' parks.
It also runs two domestic schemes, MDS-I and MDS-II, with a committed corpus of Rs 230 crore (Rs 2.3 billion) and Rs 510 crore (Rs 5.1 billion), respectively, while fundraising for MDS-III with a targeted corpus of Rs 500 crore (Rs 5 billion) is underway.
Milestone Fund LLC, an offshore fund with focus on warehouse and logistic investments, has a committed corpus of $82 mn.
Another executive in a headhunting firm said, "This situation points out to a common issue in the Indian corporate world, the lack of succession plans.
"Most well-driven Indian firms rarely pay enough attention to this. They never realise the significance of early planning for CEO succession."