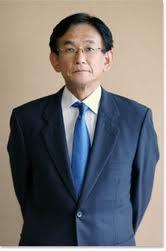 The change of guard at Maruti Suzuki could not have come at a more difficult time. The automobile maker is going through a rough patch, with sales down and inventory piling up.

In this scenario, Kenichi Ayukawa, the new managing director and chief executive officer, who takes over from Shinzo Nakanishi from 1 April, is likely to hit the ground running.

A law graduate from Osaka University, Ayukawa has been associated with Suzuki Motor for over three decades. He has previously worked at the company's US operations and has been serving as non-executive director on the board of Maruti Suzuki since July 2008.

Ayukawa's foremost challenge in his new role will be to deal with the labour problems that have plagued the company since 2011.

Owing largely to problems at its Manesar plant, in Gurgaon, Maruti sales have fallen nearly 7
percentage points in India. Despite the success of new launches - Ertiga, sub-4 metre DZire and premium hatchback Swift - the company has been struggling to fire-up sales.
Industry sources says Ayukawa's experience of working in Pakistan with Suzuki Motor's subsidiary for over four years since 2004 should come in handy here.
Besides, Ayukawa is not completely new to the country. While being mostly based out of Japan, he has visited the country several times to attend Maruti Suzuki's board meetings.
V G Ramakrishnan, senior director (automotive practice), Frost & Sullivan says, "The Indian subsidiary is of strategic importance for Suzuki Motor as the country has emerged as the largest market for the parent company; Ayukawa would play a defining role in synergising operations between the two countries."