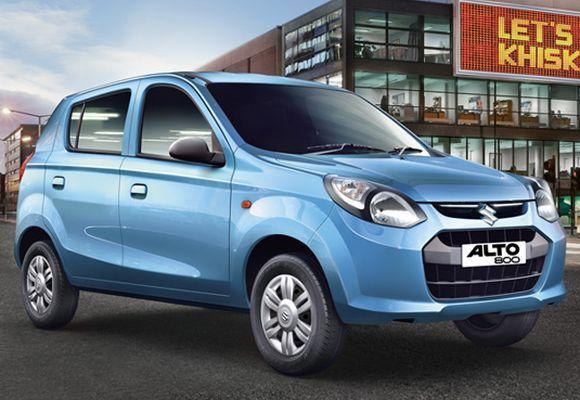 The country's largest car-maker Maruti Suzuki India on Friday posted a 35.46 per cent decline in net profit at Rs 800.05 crore (Rs 8 billion) for the fourth quarter ended March 31, 2014.
The company had posted a profit of Rs 1,239.62 crore (Rs 12.39 billion)in the corresponding period of the previous financial year.
Net sales of the company declined by 9.48 per cent at Rs 11,818.13 crore (Rs 118.18 billion) from Rs 13,056.26 crore (Rs 130.56 billion) a year earlier, Maruti Suzuki India said in a statement.
"Lower volumes, higher sales promotion expense and a stock compensation to dealers owing to reduction in excise duty (exceptional expense) impacted the company's bottomline during the quarter," it said.
The volume of sales dropped 5.48 per cent to 3,24,870 vehicles during the fourth quarter from 3,43,709 units in the same period of last year.
However, the company's consolidated net profit for the fiscal ended March 31, 2014, rose by 15.53 per cent to Rs 2,852.92 crore (Rs 28.52 billion) as compared to Rs 2,469.28 crore (Rs 24.69 billion) in the 2012-13 fiscal.
Net sales of the company for the 2013-14 fiscal stood at Rs 43,271.78 crore (Rs 432.71 billion) as against Rs 43,215.83 crore (Rs 432.15 billion) in the earlier fiscal.
"The company's cost reduction and localisation initiatives, together with favourable foreign exchange, helped improve profit margins despite tough economic conditions," the carmaker said.
The company's sales volume stood at 11,55,041 units in 2013-14 fiscal, a drop of 1.4 per cent as against 11,71,434 units in 2012-13 fiscal.
The company's board recommended a dividend of 240 per cent at Rs 12 per share of face value Rs 5 each, for 2013-14.
Maruti Suzuki shares were trading at Rs 1925 apiece on the BSE, down 2.91 per cent from its previous close.