About 12 years ago when the Marriott group started its India stint with the opening of Marriott Goa, it was one of the few international hotels to seize the 'India opportunity.'

Marriott seems to have used the first-mover advantage well. With five of its 23 brands already in India, the company is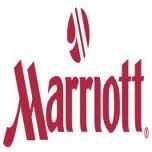 holding internal discussions to get at least two more of its 5-star brands to the country soon. For another two luxury brands, the group has already finalised plans.

In addition, it will bring one of its budget brands into the country, but will position it as mid-market. So, in a few years, India could have as many as 10 Marriott brands.

Even as Marriott group has so far been present in the luxury 5 star to four star categories of hotels, the story is going to change with the inclusion of its budget brand 'Fairfield Inn' in its India portfolio, but with some changes. For starters, it has dropped the 'Inn' from its name and will be called only 'Fairfield'.

Also, the brand positioning is not budget, but mid-market due to add-ons like a full service restaurant and bar, conference hall etc which is a big departure from the no-frills attached model followed in the US.

Many industry pundits say that for a company present in India for over a decade, the entry into the much-touted mid-market segment has been quite late. But Marriott feels it's better late than never. The company took its own time to do the due diligence in the Indian market for bringing the brand.

"Customers here and in the whole of Asia have very high expectations. We therefore had to position our budget brand a slot higher in India," said Rajeev Menon, Area VP – India, Pakistan, Maldives and Malaysia.

The company, with 15 hotels across the country, is going to add 50 hotels by 2015-16. It has signed up with real estate players including the likes of Rahejas, Viceroy group and Panchsheel among others, Marriott has a spread of brands including Courtyard, Marriott, JW Marriott, Marriott Executive Apartments and Renaissance. Over the next three years, the company is bringing its luxury brand Edition and Ritz Carlton to India.

In India, the company's growth is primarily driven by its 4 star brand -- Courtyard -- and will continue to bring in maximum revenues for it; in the coming years, it is likely to be followed closely by the upcoming Fairfields.

"Each brand is a clear guideline. Renaissance is a lifestyle brand, Marriott is largely for business travel while JW Marriott is understated luxury." Menon added.

Marriott has also signed a joint venture agreement with Samhi Hotels, a hotel investment fund for the expansion of its brand Fairfield in India. Apart from Mumbai and Delhi, it is planning expansion in hotel-starved cities like Lucknow, Nasik, Amritsar, Patna, Vizag etc for its upper and mid-market brands.

"Marriott has picked up the right assets and are comfortably placed among the top three international brands present in India. They have been very selective about their deals," a senior analyst who did not wish to be named told.

The company is also ramping up its workforce to match the expansion spree. It wants to hire 8,000 to 10,000 more, in addition to the current 6,000 employees it has.