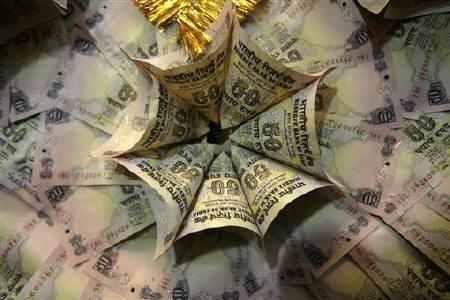 Senior executives of the country's leading manufacturing companies are optimistic that the industrial sector, currently reeling under economic slowdown, could return to high growth trajectory "with a change in ecosystem and policies", according to a report.
"Over 69 per cent of respondents believe (manufacturing) growth of over nine per cent is possible with a change in ecosystem and policies," said the study, prepared by the Confederation of Indian Industry and Boston Consulting Group.
The study includes a survey of 70 senior management executives from top Indian manufacturing companies. Thirteen per cent of the respondents said they foresaw a growth of nine per cent and above, while 47 per cent felt the growth would be in the range of five to seven per cent in the next five years.

The industrial output in the country witnessed constant slowdown in the first half of the current financial year. However, the output saw a growth of 8.2 per cent in October.
On the persisting slow growth in recent months, the report said: "This under-performance ironically comes after a period when the government announced the National Manufacturing Policy."
The policy has a vision for manufacturing to grow two-four per cent faster than gross domestic product to reach a share of 25 per cent of the economy by 2022, along with creating 100 million new jobs.
According to the report, the government and the industry should look for "out-of-the-box" solutions for land issues and labour reforms, and building innovation at company levels.
The Land Acquisition Bill that was recently approved by the Union Cabinet has received much criticism from industry associations. Industry has been raising concerns that if the Bill was passed in its current form, it would affect industrial growth severely.