Consolidation seems to the key word among private equity (PE) backed companies. In the first few months of 2011, about 20 merger & acquisition (M&A) deals worth $150 million took place.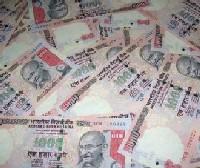 Last year, about 170 M&A deals worth $6 billion took place in this space, according to VCCedge data.

Sanjay Nayar, CEO and Country Head of KKR India, said, "A lot more consolidation in India across sectors can be driven by PE firms."

Recently, Delta Corp, backed by ICICI Venture, acquired a majority stake in Marvel Resorts for around Rs 54 crore (Rs 540 million).

The move is aimed at strengthening its presence in the casino space in Goa, one of the leading tourist destinations.

In January, Tikona Digital Networks, a wireless broadband service provider, acquired the networking services arm of the HCL Group-HCL Infinet Limited.

Tikona is funded by Goldman Sachs Investment Partners, Everstone's Indivision, Oak India Investments and L&T Infrastructure Finance. These four hold 74 per cent stake.

Other similar deals include Ikya Human Capital buying out Magna Infotech, a technology staffing firm with over 5,000 staff, for Rs 100 crore (Rs 1 billion).

The deal is expected to make the combined entity one of the leading staffing players in the country. Ikya is backed by India Equity Partners.

Another IT-solutions firm, GSS America, has recently said that it intends to make acquisitions in the IT infrastructure management space in the US.

According to the company, these acquisitions would add to its portfolio of cloud computing and virtualisation and also help the firm in cross-selling.

Vikram Utamsingh, head, Markets and Private Equity Advisory, KPMG India, said, "One of the key value added services that PE firms bring to their portfolio companies is their ability to identify acquisition opportunities and help exponentially grow their portfolio companies through the inorganic route."

According to him, portfolio companies are small or promoter-driven and don't possess the skill set to understand acquisitions. With the help of PE firms, this can be obtained.

Last October, Mindworks Global Media Services, a media and publishing outsourcing firm backed by Helion Venture Partners, acquired dancewithshadows, a leading news website.

Avinash Gupta, leader, financial advisory, Deloitte Touche India, said, "Along with scaling up business, the valuation of the companies will go up through the inorganic route. That will help the PE investor make good returns by exiting during an initial public offering or M&A."

The global network of the PE firms is used widely to guide the portfolio companies' expansion, he added.

For instance, Actis, which invested about $45 million in Paras Pharmaceuticals in 2006 to pick up around 25 per cent stake, sold the controlling stake (Actis acquired more stake later) for about $726 million along with Sequoia Capital to Reckitt Benckiser last year.

A couple of big ticket deals took place with corporate groups where PE firms hold a very minority stake. Mahindra & Mahindra, where Temasek has a stake, bought Sangyong Motor Company in a deal worth $463 million.

Fortis Healthcare, backed by Trinity Capital PLC, GIC Special Investments Pte Ltd, Quantum Fund and Blue Ridge Capital LLC, acquired Parkway Holdings for $685 million.

Manu Punnoose, MD & CEO, Subhkam Ventures, said, "Alignment with PE firm brings in relationships, new perspective and, mainly, boosts confidence among the management team to take steps on the growth path."

In the last two-three years, there was a lot of turbulence that led to cheaper valuations and made the market conducive for value deals.

These value deals help to consolidate relative strengths and equipped these entities to take up new challenges successfully.

Ajay Garg, MD, Equirus Capital, is of the view that the M&A activities will help the companies to expand quickly as minimal growth took place in the last couple of years because of the downturn.

"In my view, there won't be too much of consolidation where a small company would buy another small firm. But in certain industries or sectors, things might speed up," Utamsingh added.