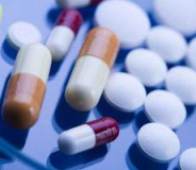 Teva Women's Health of Israel and Warner Chilcott of Puerto Rico have sued India's Lupin in separate patent infringement cases in the US. This is being seen as an attempt to block the Indian company's plans to tap the $3.3 billion (Rs 13,860 crore) oral contraceptive market in the US.
Teva Women's Health filed a suit this week in the US District Court for New Jersey, claiming that Lupin had filed an abbreviated new drug application with the US Food and Drug Administration, which infringes the patents of Seasonale, its oral contraceptive that limits the number of menstrual periods women have in a year.
Seasonale is one of the leading drugs of Teva in the US with sales of over $120 million, said sources close to the development.
Seasonale was introduced by Barr Pharmaceutical which was acquired last year by Teva, the largest generic drug company in the world, for $7.6 billion.
The sources also said Lupin has been sued in the US District Court of Delaware by Warner Chilcott last month for alleged infringement of patents relating to oral contraceptive brands Losetrin Fe and Fencon Fe. Loestrin 24 Fe, which was launched in the US in March 2006, has patent protection till 2014.
Femcon Fe, which was introduced during the second half of 2006, has patent protection since 2019. Losetrin Fe and Femcon Fe, sold as chewable tablets, contain synthetic versions of female hormones northindrone and ethinyl-estrdiol which act as anti-pregnancy agents, said the sources.
Such suits, meant to delay the entry of generic medicines, are common in the US. According to the US law for generics, the patent holder has to sue the generic player for filing ANDAs (called Para IV challenges) within 45 days to automatically trigger a 30-month stay on such approvals.
"Lupin has made seven filings in the US as of March 31, 2009 in this category. We are targeting another 14 this year. We have always consciously looked at creating value by focusing on Para IVs and first-to-file opportunities. About 20 per cent of our overall applications in the US would be Para IVs and we have around 10 potential first-to-file opportunities," said Lupin Group President and Executive Director Nilesh D Gupta.
"The total market size for oral contraceptives in the US is around $3.3 billion and is growing at 7 to 8 per cent annually. Given that the generic segment is dominated by Barr and Watson (the two account for 30 to 35 per cent of the market), we see this as a good opportunity for Lupin," said a recent report by Enam Securities.
Company sources said Lupin is developing a large portfolio of products in the oral contraceptive market and has already become a large developer of active pharmaceutical ingredient in this segment.
Last year, the company set up a USFDA-approved plant at Indore with an investment of Rs 250 crore (Rs 2.5 billion) to manufacture oral contraceptive formulations and APIs.