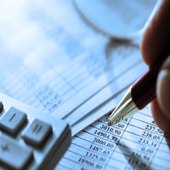 Finance Minister P Chidambaram on Friday hoped that Reserve Bank will take into account the fiscal consolidation path shown in the budget while taking a call on interest rate in its coming policy review on March 19.

"On the fiscal consolidation path, the government has walked the talk. RBI, of course, will take into account the overall broad economic situation and what happens between now and March 19 and take a call (on interest rate). . .we have delivered on the fiscal consolidation path," he said.

Chidambaram was talking to reporters after addressing the customary post-budget meeting of RBI board in New Delhi.

RBI is slated to announce its mid-quarter policy review on March 19. Although the RBI had lowered the key interest rate by 0.25 per cent in January 29, the pressure is on to reduce it further with a view to arrest decline in growth.

RBI had maintained tight monetary policy stance in view of high inflation and wanted government to take credible steps to reduce fiscal deficit before reducing interest rates.

Chidambaram said that government has restricted fiscal deficit to 5.2 per cent for 2012-13 and promised to lower it further to 4.8 per cent.

"As far as the government is
concerned, the government promised that we will work towards fiscal consolidation and as early as two months ago. I had said red lines that have been drawn will not be breached under any circumstances.
"We have delivered on fiscal consolidation path chalked out by Dr Kelkar Committee. We have remained under 5.3 per cent as promised, and we have shown, next year we will be at 4.8 per cent," he said.
Asked about government's borrowings, Chidambaram said in terms of gross borrowing 'we will borrow next year only Rs 10,000 crore (Rs 100 billion) more than this year'.
"In terms of net borrowing we will borrow only Rs 5,000 crore (Rs 50 billion) more than this year," he added.
In fact, he said, the borrowing programme is an indicator of the fiscally prudent path that government is working on.
Referring to the Supplementary Demands for Grants tabled in Parliament today, the Finance Minister said, "All the cash outgo has been provided for in the Revised Estimate (in Budget 2013-14). These are technical."
The government has sought Parliament's approval to spend an additional Rs 49,715.54 crore (Rs 497.15 billion) mainly to meet the outgo on fuel, fertiliser and food subsidies in the current financial year.
The net cash outgo, however, will be only Rs 40,967.27 crore (Rs 409.67 billion).