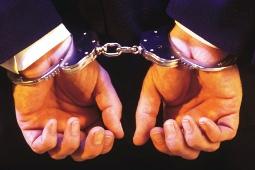 The CBI said on Friday the cross-country housing loan racket involving top officials of public and private sector financial institutions can be called a case of bribery and corruption but not of fraud at the moment.
"I would like to clarify as some channels had reported it (racket) as a fraud. It is not a fraud case as on Friday.
Later, investigation may reveal that but as on Friday it is primarily a case of bribery and corruption," CBI special director Balwinder Singh told reporters in Mumbai.
Singh, who flew to Mumbai to enable coordination between different branches, said the CBI will not be calling any company right now and will scrutinise the documents first.
The CBI on Thursday sought explanation from private companies who benefited from the alleged cross-country
housing loan racket.
The agency on November 24 arrested eight people and alleged that officers in the top and middle level management of various public sector banks and financial institutions, including Bank of India, Central Bank of India, Punjab National Bank, LIC and LIC Housing Finance Ltd were receiving illegal gratification from a private financial services company 'Money Matters'.