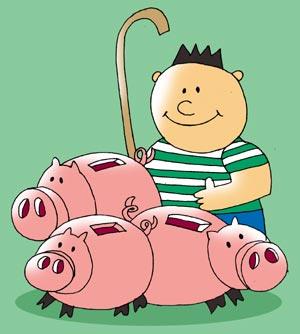 Those who were young, had high income, were highly educated and Internet-savvy displayed higher confidence on family protection levels

Life insurance has been ranked as the most popular financial product to be bought online, according to a study by Max Life Insurance and Nielsen.

In a survey across metros and smaller cities, it was found that life insurance was only below clothes/apparel and accessories in online purchases.
Motor insurance, one of the popular insurance products bought online, also came much below life insurance on the list of products that people were willing to buy online.
Life insurance was above shares, mutual funds, health insurance, electronics, books, kitchen appliances, bank fixed deposits and consumer goods among others.

The benefits of buying life insurance online, the study said, were that it was time-saving and people had to pay lower premiums. Other perceived benefits included the option of comparing, no agents and no paperwork.
Lower premiums were perceived an important factor by people in the Rs 5-8 lakh income level.

In the survey, 47 per cent respondents said their families were adequately protected. However, there was a remarkable difference between confidence levels through income levels, since in the Rs 5-8 lakh income level, only 29 per cent respondents felt that their family did not need any more protection.

With respect to demographics, those who were young, had high income, were highly educated and internet-savvy, displayed higher confidence on family protection levels. On the basis of different zones, the east was the least confident.

The survey showed that there was a strong tendency to postpone life insurance purchase decisions. The tendency to buy later was stronger among younger populations than older ones. Industry experts say the earlier an insurance policy is bought, the better it is for customers, both on the basis of income accumulation and protection.

Among all financial products, life insurance is one of the most searched products, only behind shares. About 58 per cent respondents said they searched online for life insurance, which was higher than health insurance, bank fixed deposits and mutual funds.

Though there is a willingness to buy online, the survey revealed that there were some challenges in this medium. Lack of personal interaction during the purchase process is a big hindrance, due to which people, especially in the age group of 40-50 years, prefer to buy through agents.

Apart from this, delivery issues like lack of proper customer support, unclear purchase instructions and limited information were some other factors dissuading customers from buying online.
A certain section of the respondents were also not comfortable with online payments, over some perceived security issues. However, even though several customers might buy offline, 84 per cent life insurance owners have searched the category over the internet prior to the last purchase.
The websites of web aggregators have been popular for this process, since they offer information about multiple company products.

Prospective customers do search online, but still prefer to buy offline. The survey showed that 76 per cent people did embark on an online purchase journey However, three fourths drop off before the purchase is made.