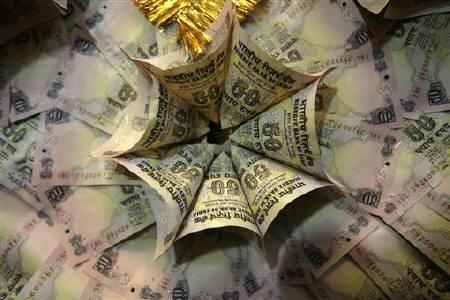 State-un insurer LIC has pared its stake in Infosys to 5.96 per cent, reducing its holding in the IT major in the last quarter with an estimated sale of shares worth over Rs 2,000 crore.
Life Insurance Corporation of India (LIC), the biggest institutional investors in the stock market, held 7.24 per cent stake in Infosys during the October-December quarter, which has fallen to 5.96 per cent as of March 31.
LIC's holding in Infosys had gone up during the preceding three quarters, as per the latest data available with the stock exchanges. It held 4.92 per cent stake in the company at the beginning of the last fiscal - April 1, 2012.
Taking into account the average market value of Infosys shares, the 1.28 per cent decline in LIC's holding in the company would be worth about Rs 2,000 crore.
Infosys, considered to be IT bellwether, is scheduled to report its fourth quarter earnings on Friday.
Infosys scrip has moved in a wide range from about Rs 2,100 level to around Rs 3,000 in the past one year. It is trading at Rs 2,900 on the BSE.
During January-March 2012, LIC had pared its holding in the company marginally -- from 5.17 per cent to 4.92 per cent.

However, it rose to 6.28 per cent in the April-June quarter, and to 6.60 per cent in the July-September quarter, before rising to 7.24 per cent as on December 31, 2012.
Foreign Institutional Investors (FIIs) marginally shed their stake from 40.55 per cent during the October-December quarter, to 40.52 per cent January-March quarter of 2012-13 fiscal.
Domestic Institutional Investors also reduced their holding from 18.70 per cent, to 17.51 per cent during the same period.