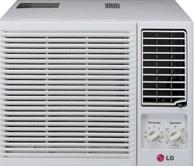 Korean consumer durables maker LG Electronics on Thursday said it will hire around 4,000 people in India in next three months to enhance its after-sales services in the air conditioner segment.
The company's Indian subsidiary LG Electronics India has been on a hiring spree since the last six months recruiting around 6,000 people.
It is targeting to achieve 50 per cent sales growth in the AC segment to Rs 2,500 crore (Rs 25 billion) this year.
"This year, our focus will be improving our aftersales services. We plan to expand our centres as well as open 24 hour service centres in the metros. So, we will be hiring another 4,000 people by March for the purpose," LG Electronics India (business head - air conditioners) Ajay Bajaj told PTI.
He said the company planned to have a total strength of 10,000 people in the next three months in its AC after sales team across the country.
LG, which expanded its portfolio in the AC segment by adding another 10 models, has earmarked an investment of around Rs 55 crore (Rs 550 million) for this year on installations and other marketing activities.
Besides, the company, which has around 450 service centres, is planning to add 100 more centres across the country as well as double its retail presence to 4,600 outlets by year-end.
On the back of the initiatives, LG is aiming to achieve a sales of Rs 2,500 crore by the end of this year, a 50 per cent jump as compared to last year, Bajaj said.