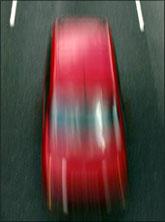 The Ashok Leyland and Nissan joint venture is to invest around Rs 2,500 crore (Rs 25 billion) for setting up a factory near this city to manufacture light commercial vehicles.

The two partners have said they'd produce 150,000 vehicles as part of the phase-I plan from their existing facilities in the state, till the new factory goes on stream.

A senior official from the state government said: "The project will spread across 380 acres at Sriperumbudur (40 km from Chennai), where Korean-major Hyundai had set up a manufacturing facility. All necessary approvals have been given.

"The project will attract around Rs 2,500 crore (Rs 25 billion) over four-five years."

Recently, Ashok Leyland's representatives said production of its LCVs would start in the second half of this year, from the company's Hosur facility in Tamil Nadu.

Leyland will come out with three products: a light van, a light truck and a heavy truck, in two phases.

The company plans to manufacture 100,000 units per year from its Hosur plant and gradually take this to 190,000 units once the Sriperumbudur unit gets commissioned.

The company also plans to export its products to other Asian markets.

However, its focus would remain on the domestic market, they added.

In early June, Andy Palmer, senior vice-president, Nissan Motor Company, and chairman, Ashok Leyland Nissan Vehicles, said both partners will use their existing facilities to manufacture and networks to sell vehicles and 'there will not be any cross-distribution or products; it will be different brands'.

Nissan is to cater mainly to luxury markets and Leyland to the volume market. The partners will sell the products on their own brands, both in the domestic and international markets.

"In select international markets, Ashok Leyland will use Nissan's dealers," he'd added.

The first product will be rolled out from Leyland's at Hosur and the second from Nissan's, being set up with French partner Renault, at Oragadam (45 km from Chennai). The third product will again be from Leyland's facility, added

V Sumantran, executive vice-chairman, Hinduja Automotive Ltd and chairman, Nissan Ashok Leyland Powertrain Ltd.

Both partners will manufacture 5-7.5-tonne capacity LCVs, with different specifications which would cater to passenger, bus and goods carriers, said Palmer.

"Of the 150,000 vehicles, 60 per cent will be manufactured by Ashok Leyland and 40 per cent by Nissan," he said and added, "With these products, we can address 90 per cent of the market." Leyland currently produces 350,000 units per annum.

Ashok Leyland's parent, the Hinduja Group, signed three JVs with Nissan Motor in October 2007.

The new factory was originally to go on stream in 2011.

However, in 2009, both partners decided to postpone this, due to the slowing of the economy.