More than 500 cases have come under the scanner of the market authorities for discrepancies in shareholding patterns of listed companies, including those related to wrong disclosure of pledged shares and mismatch in total number of shares.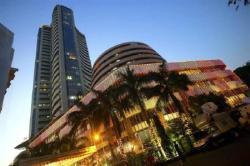 Under their listing agreement with the stock exchanges, the listed companies are required to submit their shareholding patterns within 21 days of every quarter in a particular format and the same is disseminated on the website of the bourses for the benefit of investors.

However, the stock exchanges have come across numerous cases where the companies have either submitted the data after the expiry of deadline, or the data has not been submitted at all for months together.

Besides, there have been discrepancies in the shareholding pattern data of the companies in hundreds of other cases, a senior exchange official said.

As per the latest data compiled by leading bourse BSE at the beginning of this month, as many as 516 cases of discrepancies were found by the BSE, concerning the shareholding pattern of more than 450
companies.
Besides, more than 900 companies were yet to submit their shareholding patterns for the quarter ended September 30, 2012, although the listed entities are required to submit the shareholding data for the next quarter, October-December 2012, by January 21 next week.
Another 415 companies submitted their shareholding data for July-September 2012 quarter after the expiry of the deadline for that period. BSE has more than 5,000 listed companies on its platform.
BSE is asking the concerned companies about the non-submission or late submission of their shareholding data, while others are being asked to rectify the discrepancies and errors in their shareholding pattern data.
In terms of discrepancies, a large number of non-compliant companies are found to have provided wrong annexures, or no annexures at all, in their shareholding filings, while here are also cases of mismatch in total number of shares.
Besides, the number of demat (electronic) shares exceed the total number of shares for many companies, and there are also errors related to percentage calculation in disclosure of pledged shares.