A revival plan submitted to the aviation regulator by India's grounded carrier Kingfisher is not backed by a clear funding proposal, the aviation minister said on Wednesday.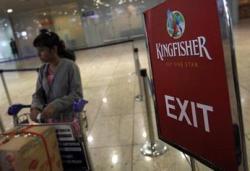 Kingfisher, which has not flown since October, has estimated debts of $2.5 billion and
owes money to banks, airports, tax authorities, plane leasing companies and its staff.
"That is Mr. Mallya's wish to start, but UB (group) did not say they are going to give anything," Aviation Minister Ajit Singh told reporters, referring to the airline's chairman, Vijay Mallya, and its parent company.
"There has to be a concrete plan."