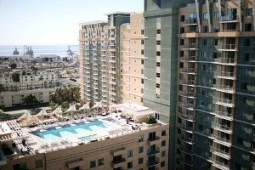 The real estate scam busted by the Central Bureau of Investigation is likely to get murkier with Ketan Parekh's name cropping up in the investigations. The scam has led to the arrest of top LIC Housing Finance officials.
CBI officials, however, said no such evidence had so far been found. CBI, on receiving a tipoff from its sources, found that a private financial services company, its chairman and managing director, and other associates were allegedly bribing senior officials of public sector banks and financial institutions for facilitating largescale corporate loans.
They were also gathering confidential business information from financial institutions.
"As of now there is no such evidence to link Ketan Parekh to the LIC case.
"The investigations are going on. We would be in a better position to conclusively share further details after two weeks because the investigators are still probing the matter," said a senior CBI officer in Mumbai who is closely monitoring the developments in the case.
The agency had arrested eight officials in this regard, which included senior employees of Bank of India, Punjab National Bank and a chartered accountant of Central Bank of India, beside the CMD and two other officials of the Mumbai-based financial advisory company, Money Matters, for facilitating largescale corporate loans.
A first information report filed by CBI with the Bombay high court has named over 20 corporate houses, but not as accused.
Among others, the companies named include Lavasa, Emmar MGF, Oberoi Realty and DB Realty. Other companies whose dealings with MMFSL have come under the CBI scanner include the Jaypee Group, JSW Power, Pantaloon, Adani, Religare, BGR Energy, Ashapura Minechem and Suzlon.
A special court for the trial of the 1992 Securities Scam cases had convicted stock broker Ketan Parekh for manipulating stock prices.