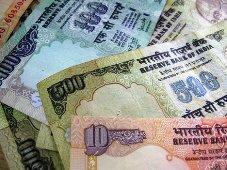 Bengal Inc wants politics to be kept out of business by the new government that will be decided in the ongoing assembly polls in West Bengal as they believe the prosperity of the state has taken a beating on account of political differences and issues.

"The administration should exercise control so that business can function without any influence by political parties. Development should be on merit and free from political considerations," Bengal Chamber of Commerce and Industry director General P Roy told PTI.

A similar view was expressed by Indian Chamber of Commerce President Jayanta Roy.

"It is advisable for ruling and Opposition parties to continue to have dialogue and resolve differences through discussions. If the conflict between the ruling and Opposition party continues, the state is going to suffer in future also," he said.

"In democracy, the Opposition has a major responsibility of contributing toward the growth of the state and to keep political differences aside in the larger interest," Roy said.

The business community was not keen to take sides and wanted their agenda on a fast track, whichever political party formed the new government.

The chairman of the Ruia Group, Pawan K Ruia, said, "All political parties in West Bengal should work toward making an atmosphere conducive to industrial growth and investment, which will make industrialists to invest in the state."

Merchants' Chamber of Commerce president Sudesh Sonthalia urged the restoration of investor confidence and image-building
by the new government.
He also demanded that contract farming be permitted and expected that the government would continue to help industry to get land for projects with a rational land use policy and district level land banks.
The ICC expected a full-fledged R&R Policy in line with the World Bank or ADB model for sustainable and inclusive development with districts having updated records of land available for new industries.
The BCCI expressed concern at the alarming debt of the state and said the new government must restructure it on a war-footing to avoid falling into a debt trap.
Creation of a fast-track tribunal for hearing disputes and clearing file backlog and clearances required for pending industrial projects, headed by the chief minister and relevant ministers and secretaries, should be announced, it emphasised.
One of the oldest chambers of the country, the BCCI also expected an overhaul of the bureaucracy, mostly at the level of junior officials and clerks in various government offices and agencies, to overcome the problem of an absence of work culture.
All chambers expected an end to bandhs and gheraos as the number of man-days lost due to strikes and lockouts in the state was one of the highest in the country.