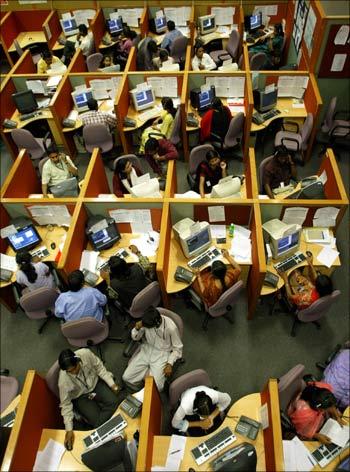 Employment generation and skill development along with issues like contract labour and social security are expected to dominate a conference of the Indian Labour Congress beginning in New Delhi November 23.
Prime Minister Manmohan Singh will inaugurate the meet.
Global financial downturn and its impact on the job market and a comprehensive package for protection of the labour force are likely to be discussed at the meet, labour ministry sources said ON wEDNESday.
The ministry has prepared a draft National Employment Policy to accelerate employment growth, particularly in the organized sector, and improve the quality of jobs in terms of productivity, average earnings and protection of workers, especially in the unorganized sector.
The broader contours of the policy are also likely to be discussed, the sources said.
The conference will also deliberate at length the problems of contract labour and amendments in contract labour legislations.
Trade unions have contended that contract labour is exploited, while employers have maintained that the workers have been extended all statutory benefits applicable to regular and permanent workmen.