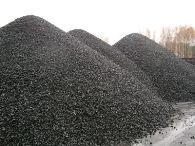 In a setback to initial public offer (IPO)-ready Coal India, the Jharkhand government has rejected a forest clearance for a railway link being planned for evacuation of coal from the North Karanpura coalfield operated by the coal miner.
The coalfield can produce 24 million tonnes a year and is one of the 11 major coalfields of Coal India.
The 11 coalfields together account for over 92 per cent of the miner's raw coal production. North Karanpura coalfield has reserves exceeding 4,400 million tonnes and is operated by Central Coalfields Ltd (CCL), one of the seven Coal India subsidiaries.
"We have rejected the forest clearance for the Tori-Shivpur coal evacuation link, as the project comes in a densely forested area. There are wildlife issues," said A K Sarkar, secretary, Department of Forests and Environment, Jharkhand.
"When the new application comes, we will examine it from all angles." North Karanpura's contribution to Coal India's overall production has steadily declined from 6.1 per cent in 2005-06 to 5.5 per cent in 2009-10. Coal from this coalfield is supplied primarily to thermal power generation companies.
The state-owned company alone meets over 80 per cent of India's annual coal demand of 500 million tonnes. Overall, the company operates 21 coalfields with 471 mines across eight states in the country.
A senior official from the company tried to play down the issue. "Tori-Shivpur line should come soon. Rejection happens. It will be approved," he said, without wanting to be identified as the company is in 'IPO mode'.
Coal India is likely to launch its IPO on October 18 to garner around Rs 15,000 crore (Rs 150 billion) from the market. The company will offer 630 million shares of a face value of Rs 10 each. The IPO will close on October 21. The government will sell 10 per cent of its 100 per cent stake in the company through the public offer.
About 46 per cent of Coal India's raw coal production is despatched through Indian Railways. The company's despatch volumes have historically been constrained by inadequate transportation capacities, including non-availability of adequate rakes.  
However, a senior official from East Central Railway, which is implementing the broad-gauge line between Tori-Shivpur and Hazaribagh, denied the rejection. "We had applied for the clearance around three years back.
The forest department is refusing to give it. They have pointed out some problems. The matter is being pursued at the Railway Board level. We are applying again," he said.  Apart from the Central Coalfields Ltd's blocks, creation of the railway link can affect coal evacuation from at least two of NTPC's eight coal blocks - Chatti Bariatu and Kerandari.
"Forest clearance for Tori-Shivpur-Banadag coal evacuation link of East Central Railway has been rejected. This will hamper coal evacuation from Chatti Bariatu and Kerandari blocks," NTPC said in an e-mailed statement.
The importance of the rail link and the criticality of its completion can be gauged from the fact that the government has identified it in the mid-term appraisal of the Eleventh Plan document as one of the four major rail links under construction, whose delay is acting as a major constraint in movement of coal.