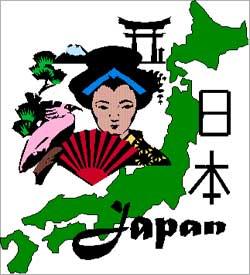 Just a fortnight ago, Japan's financial powerhouse, Nomura, bought a 35 per cent stake in LIC Mutual Fund in a deal that values the Indian firm at Rs 800 crore (Rs 8 billion). Nomura, which in October 2008 acquired the Asian operations of bankrupt US investment bank, Lehman Brothers, employs over 2,600 people in India. Last week, it surprised many by issuing half-page advertisements expressing its intent to recruit in large numbers.
Four days ago, the mutual fund arm of the $120 billion Shinsei Bank launched its second equity fund in India, just a month after the first - an open-ended liquid fund - closed successfully. The second fund, which closes on August 25, will invest in companies that are leaders in their respective sectors, and the fund house plans to launch two more equity funds by the end of this financial year.
And the Indian outfit of Japan's Daiwa Securities is set to launch investment banking operations, having just received the Securities and Exchange Board of India's permission for category one merchant banker status. Daiwa Securities SMBC India, which already has an institutional and foreign institutional investor broking business, is also planning to enter private equity investments in India.
Though the number of Japanese foreign institutional investors in India is still negligible, it's significant that 8 of the 11 registered with Sebi entered in the past year and a half. The country head of a large Japanese investment bank in India said the trickle was set to turn into a flood, with many Japanese FIIs in various stages of registration with the market regulator.
Investment bankers said India could easily see $20 billion worth of Japanese money in the next three years. The manufacturing sector has been receiving Japanese foreign direct investment for some time now; the entry of that country's financial services sector is a relatively recent phenomenon.
A big chunk of Japanese funds has so far been coming into India by way of offshore funds, with many Indian houses such as SBI Capital, UTI and DSP Blackrock raising money from the Japanese markets to invest in India. But Japanese companies said it's time now for direct investment.
Why this change?  Aditya Rattan, president, Daiwa Securities SMBC India, has an answer. Apart from a stable government and the booming infrastructure sector, Rattan sees the stronger yen as a compelling reason for the Japanese to look at India with renewed interest.
 For example, in January 2008, Japanese investors were able to get Indian rupee assets worth Rs 35.27 for 100 yen. For the same amount of yen, they will now get assets worth Rs 51. They can, in fact, get even more, since Indian asset valuations have fallen over the period.
Sanjay Sachdev, country manager for India, Shinsei banking group, said India was still significantly behind China in Japanese investments, but things could change since the country was now being increasingly seen as a viable investment destination.
Also, while Japanese investors have huge cash, they want to now invest in countries like India, since there are virtually no returns in their own country and their favourite investment destination - the US - is losing sheen, with the dollar weakening. Sensing the opportunity, a 45-member Assocham and commerce ministry delegation is now busy in road shows in Tokyo, Osaka and Yokohama to woo Japanese investors.
Siddharth Shah, head of funds practice at Nishith Desai Associates, said, "There had been an increased interest in Indian paper from Japanese investors and for many of them, Singapore is a good entry point into the Indian markets in view of the favourable tax treaty between India and Singapore as part of the Comprehensive Economic Co-operation Agreement. Further, Singapore and Japan also have a tax treaty, making Singapore a hub for Japanese investors investing in Asia."