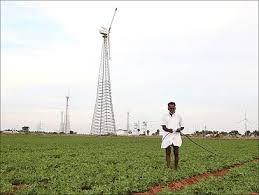 Even as the special investigation team probe into the multi-crore irrigation scam in Maharashtra is still going on, the Bombay High Court has accepted a public interest litigation on the same.

The high court has directed the state government to file its response.

The PIL, moved by leading irrigation and agriculture expert Budhajirao Mulik, says an independent committee should scrutinise all the projects undertaken by the state water resources department and implemented through various irrigation development corporations.

The PIL suggests the committee be controlled by the HC and should comprise non-government organisations and irrigation experts.

According to the petitioner, the state government was audacious enough to sanction projects, issue work orders and start the work even before getting the mandatory clearance from the Ministry of Environment & Forests and from the National Board for Wildlife.

Another major issue was about the poor construction quality of dams.

The PIL says a lot of money was wasted in constructing such unusable barrages.

It also alleges malpractice in the construction of barrages.

If the foundation of barrages is 6 metres deep, after completion of work, payments were made for 12-15 metres, the petition alleges.

The petitioner argues that despite spending Rs 75,000 crore (Rs 750 billion) for small and big irrigation projects -- and an equal amount is being projected to complete the work -- the state recently faced unprecedented draught in 16 districts and 122 talukas.

This is despite the fact that Maharashtra received aid to the tune of Rs 7,346 crore (Rs 73.46 billion) till 2010-2011 under the Accelerated Irrigation Benefit Programme.
The image is used for representational purpose only