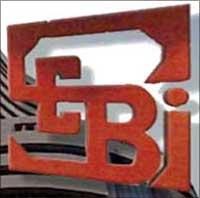 Sebi has notified norms that make it mandatory for investment advisers to register with the capital market regulator and also require them to disclose all issues that could result in conflict of interests, among others.

To ensure more transparency, the new regulations require investment advisers -- banks, non-banking financial companies and corporates -- would have to segregate their investment advisory services from other activities.

Investment advisers also have to disclose the fee received for their advice on a particular financial product.

The Securities and Exchange Board of India said that all entities engaged in advising on financial products would need to get registered with it.

Besides, the investment advisers need to separate this activity from all other activities such as distribution.

To be an investment adviser, corporate bodies need to have a minimum worth of Rs 25 lakh (Rs 2.5 million) while the threshold level would be Rs 100,000 for individuals. "Investment adviser means any person, who for consideration, is engaged in the business of providing investment advice to
clients or other persons or group of persons and includes any person who holds out himself as an investment adviser," Sebi said in a notification on Monday.
The market regulator has given a time period of one year for existing investment advisers to comply with necessary capital adequacy requirements.
In a move to curb the risks related to advisory services, the regulator said the investment adviser cannot enter into transactions on its own account contrary to the advice given to clients for at least 15 days from the day of such advice.
Sebi said that advisers must disclose the fee they get for advice on a particular product, their holdings in products on which they are advising, the risks involved and any conflict of interest arising out of their association with issuers of the financial products.
It would be mandatory for investment advisors to maintain all records like know your customer, risk profiling, suitability sheets, agreement copies, investment advice, whether oral or written, data on fees and time of providing advice for at least five years either in electronic or physical form.
The guidelines, which would come into force within three months, require advisers to be certified by Sebi.