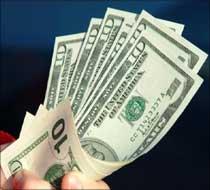 Insider trading investigations are the most difficult to crack of all securities market offences. These are even more difficult to defend in the courts of law.

These investigations have to establish three basic elements.

First of all, one has to have evidence of action in the market, whether a buy or sell.

This is the easier part.

Then, one has to prove that the insider had a particular information that others did not have.

And then the investigator has to establish one caused the other.

The key frustration for investigators often comes in establishing the cause and the effect.

Even in the high-profile Raj Rajaratnam-Rajat Gupta case in the US, it is not clear if the authorities would have been as successful if they did not have the conversations, taping of which incidentally was permitted to crack the insider trading.

Indian authorities, too, face the same frustrations and handicaps.

To overcome these, Sebi Chairman U K Sinha has been demanding tools such as access to phone records from the government.

We are not sure if its on the way anytime soon.

Even without these props, Sebi has taken efforts to bring to book some offenders.
According to the Sebi annual report, it  took up investigations of 24 insider trading cases and completed investigations in 21 in the year 2011-12.
Insider trading cases accounted for 15 per cent of the total number of cases. 

Sebi has stepped up its efforts in enforcement. 
Reliance Infrastructure and Reliance Natural Resources settled charges of breaching securities laws by paying Rs 25 crore (Rs 250 million) each in 2011.

Sebi also fined a former independent director of Ranbaxy Laboratories, V K Kaul, and his wife Rs 60 lakh in early 2012 for insider trading of shares in Orchid Chemicals and Pharmaceuticals based on unpublished price-sensitive information.

Manoj Gaur, chairman of Jaiprakash Associates, Jaypee Group's engineering and construction arm, and his relatives and three senior executives were charged Rs 70 lakh (Rs 7 million) for insider trading in the company's stock in 2008.

However, typically, Sebi orders are challenged in the tribunal or courts where they either drag for years or end up against Sebi.
Recently, the order against Gaur was set aside by the Securities Appellate tribunal (SAT) for want of evidence.
CGwatch 2012, a report on corporate governance by French Securities firm CLSA and Asian Corporate Governance Association, puts forth a tough task ahead for the regulator.
"Sebi admits that it does not have a good track record in insider-trading cases. The fact that it went after, and succeeded in fining, two fairly high-profile people has made the market take note."
CLSA also referred to the regulator's efforts in the insider trading case against Reliance Industries, alleging the company had engaged in this when reducing its stake in Reliance Petroleum in 2007.
Reliance Industries has tried unsuccessfully to settle the case through a consent order, an out-of-court settlement where the defendant does not admit guilt, but the regulator has refused the amounts offered by the company.
"Market observers believe when Sebi eventually settles the case, it could be the largest settlement it has received to date," the report said.