After getting the approval of raising up to Rs 30,000 crore (Rs 300 billion) through issuance of tax-free bonds this financial year, infrastructure finance companies, Housing and Urban Development Corporation (HUDCO) and Power Finance Corporation (PFC), have thrown open their subscriptions under the private placement route.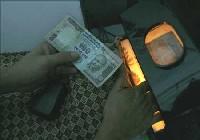 However, collections may not be that high keeping current market conditions in mind, say market participants.

While PFC aims to raise Rs 150 crore (Rs 1.5 billion) through the issue, HUDCO has come up with a base issue size of Rs 100 crore (Rs 1 billion) for the first tranche. Both issuances have open greenshoe options and companies can retain the oversubscription.

"The initial response has not been that good because of current market conditions and tight liquidity. Lesser profitability will mean lower investment appetite," said senior official of a Mumbai-based brokerage firm. The Central Board of Direct Taxes has given HUDCO and PFC the permission to raise Rs 5,000 crore (Rs 50 billion) each this financial year.

Bonds can be placed publicly as well as privately. The coupon rate on these bonds is not taxable and should not be less than 100 basis points lower than the yield on government securities of the same residual maturity, as reported by Fixed Income Money Market and Derivatives Association (FIMMDA)
on the last working day of the month preceding the month of issue.
PFC and HUDCO are offering coupon rates of 7.51 per cent for 10-year and 7.75 per cent for 15-year bond. Subscription for PFC bonds closes on October 7, while HUDCO closes on October 12. Both these issues had opened last week.
The yields on the 10-year benchmark government bond have hardened by 12 basis points over the last month.
"The response for these bonds has been lukewarm, as rates are moving up and investors are waiting for better coupon rates next month," said a bond arranger from a domestic brokerage firm.
According to market players, the FIMMDA valuation for September is 10 basis points higher than that for August.
Issuances are awaited from National Highways Authority of India (NHAI) and Indian Railway Finance Corporation (IRFC), which have been allowed to issue tax-free bonds of Rs 10,000 crore (Rs 100 billion) each during this financial year. In case these companies opt to place the bonds publicly, the coupon rate on the bonds will not be less than 50 basis points lower than the yield on government securities of equivalent residual maturity.