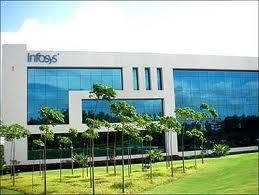 West Bengal Industry minister Partha Chatterjee said on Tuesday that the possibility of Infosys setting up shop in the state was not ruled out.

"I had a meeting with him. We will be happy if Infosys comes. The possibility is not ruled out," Chatterjee said after a one to one meeting with Infosys Executive Vice-Chairman S (Kris) Gopalakrishnan.

He did not go into details.

On Monday, Gopalakrishnan as Confederation of Indian Industry president had said that large projects required huge tracts of land in which the the state government had a role to play.

Chatterjee, at a CII organised ICT East meet during the day, said that availability of land was not an issue for the state.

"Don't be apprehensive about land. We have enough land," he said.

He said that there were
a number of places where land was available. "If the price is a constraint we will look into it and so don't hesitate come to Bengal."
He, however, he did not explain the specific government role in acquisition of land.
Infosys has been demanding special economic zone status to start its Bengal campus, but the state government has been against providing it.
The state government in the past had said it was considering comparable benefits of SEZ to the IT major, but there was no concrete proposal.
Infosys had said it was open to considering an alternative model with associated SEZ-like benefits for its maiden campus in the state.
In a Special Economic Zone, tax credits are given to units which is 100 per cent for the first five years, 50 per cent for the next five years and 50 per cent for the remaining period.
Infosys has been allotted 50 acre by the state government at Rajarhat near the metropolis.