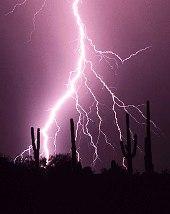 Consumers say they cannot buy branded FMCG items; in mobile phones, customers opt for low-end handsets while retaining brand loyalty

Last year, Ashok Das, a farmer-cum-fisherman from the small industrial town of Rishra in the Hooghly district of West Bengal, had promised his younger son a branded television.

But last year's bad crop output and this season's deficient monsoon made him change his plans and finally settle on a Chinese-made television set, priced below Rs 4,000.

"Shob kharap brishtir jonne hoyeche. . .amar taka bachate hobe (Everything is because of bad rain. Will have to save money)," says Das, the 45-year-old bread winner of a five-member family.

In the Rishra municipality, even shop owners and salesmen say the consumption pattern of the people in this former jute hub has changed dramatically in the last one year as far as consumer durables are concerned, while for fast-moving consumer goods, the buying pattern has not seen an upward curve.

Rishra is unique, with the enchanting beauty of the Hooghly river and the historic importance of the Grand Trunk Road, built during the reign of Sher Shah Suri in 16th century.

What adds to the economy and the buying pattern of this city is its proximity to Kolkata, about 30 km away, and the existence of various industries.

It is home to various industrial houses like the first jute mill in India, Hastings Jute Mill, Jayashree Textiles, Aditya Birla Insulators, Hindustan Glass, Kusum Oil Products,Berger Paints, Shaw Wallace, Phosphate Fertilisers and Green Water Technologies. Maybe this presence of industries is what is holding the economy of this municipal town in a year marked by bad weather and crop.

"There is no hope for me. While last year I incurred a loss of thousands of rupees because of flood, this time it's the lack of rain that is troubling me. Except for a Lifebouy soap, my family never goes for a branded item in the market and we can never afford to, in this kind of a situation," says Anil Das, a local farmer.

Workers in a local MobileStore branch corroborates the grim scenario. "The store was started three years ago.

Sales have gone down a bit this year because of rain. But what is striking is the fact that people are going for lower-end and medium phones, while keeping their brand loyalty in mind," Arijit Padma.

Adds Sajal Saha, another employee of the store: "The lower range phones in the Rs 3,000-4,000 range of Nokia are sold more. I believe the people here are turning more cost-conscious." 

Coming within the limits of the Kolkata Metropolitan Development Authority, Rishra's population is about 500,000, while the literacy rate is 74 per cent, much higher than the national average of 59.5 per cent, which adds to the brand awareness factor.

Traders say even FMCG sales, a high growth sector, face strains as sales don't see any major rise this year.

"I haven't seen a dramatic drop in customers' affection towards branded items, though sales have not increased rapidly. It's the same as last year," says says Rajesh Agarwal, owner of a stationery shop in Rani market.

Higher inflation and poor monsoon have hit the low-income people the hardest.

Poor farmers from Rishra say they are struggling for their survival.

"We don't have constant earning since my eight-member family is dependent on agriculture. Foreseeing a bad crop, we have already cut down on our expenses, starting from vegetables to daily utensils and beauty products for ladies back home," says Shashi Mondal, an 80-year-old farmer from Rishra.
"Now, the question is all about existence rather than lavishness."
Farmers across the country share Mondal's concerns. They have seen high inflation eating into their income, forcing them to cut down spending even on basic food items.
India's headline inflation stood at 7.25 per cent in June, well above the Reserve Bank of India-set threshold level of five per cent.
Overall food inflation rose to 10.81 per cent in June, from 10.74 per cent in May. Higher prices, coupled with this year's poor monsoon (over 20 per cent below normal) is playing villain in the country's rural consumption story.
"We have substantially scaled down consumption of vegetable oils, bath soaps and shampoos," says Kailash Chandra Nayak, a 66-year-old farmer from Gokhanakhal village, some 75 km from Cuttack, Odisha.
Traders of expensive products like home appliances and two-wheelers in Odisha, also say they are facing the heat of a slowdown.
"Sales growth is stagnant. Buying sentiment has weakened and inquiries from our customers are not that encouraging," says Manoranjan Sahoo, a Hero Moto Corp dealer in, Nuapatna, some 70 km from Cuttack.
The austerity stories of farmers, agricultural workers, small traders and other low income people in West Bengal and Odisha, two major markets in the east, all point to a slide in consumption.
If the macro economic situation, as well as the monsoon, doesn't improve in the coming days, it will affect even the FMCG sector in these states.
"It is not just because of the lesser rainfall this year, but I believe that declining agricultural output in the recent years has also led to a decline in the consumption pattern of rural India, says Dipankar Dasgupta, professor of economics, Economic Research Unit, Indian Statistical Institute, Kolkata.
"In West Bengal, too, there is a quantitative fall in production -- contributed by low rainfall, bad irrigation and decline in boro cultivation -- because of which people are going for a cut on daily expenses," he adds.