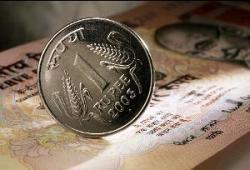 The Opposition parties on Thursday attacked government in the Lok Sabha over sky-rocketing prices of essential commodities and alleged that Congress rule was synonymous with price rise.
The Opposition members said that despite adequate availability of essential commodities, inflation was still high and government has failed to check the price line. Initiating a debate in the Lok Sabha on rise in prices of essential commodities, Rajiv Ranjan Singh Lalan (Janata Dal-United) said 85 crore (850 million) people in India were below the poverty line and despite this the government was not interested in checking inflation.
"The agriculture minister said we will very soon control prices. . . but the government does not intend to control prices. . .it is not worried about it," Lalan said.
He said Congress and price rise were synonymous as from 1971 whenever a Congress government took over, there was an increase in prices of essential commodities.
Citing United Nations Food Program figures, Lalan said 38 per cent of the urban population and 50 per cent rural population in India on Thursday was malnourished -- up from 27 per cent when United Progressive Alliance came to power.
Lalan also criticised the export policy of the government saying sugar and other commodities were earlier exported and then had to be imported. Now, even rice was being imported, he added.
"Sugar is being sold at Rs 40 per kg now whereas it was being sold at Rs 18 last year," he said and added that prices of vegetables and fruits have gone up by 128 per cent.