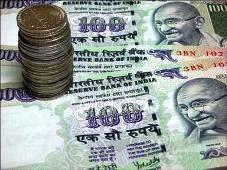 Attributing near double-digit inflation to the price rise in food items, Finance Minister Pranab Mukherjee on Monday expressed hope that agricultural commodity rates will calm down as result of the good monsoon.

"I do hope that the full impact of the good monsoon will be felt and steps we have taken to improve the supply side will yield results," he said while commenting on the marginal increase in headline inflation to 9.73 per cent for October.

The rise in inflation based on wholesale prices in October from 9.72 per cent in September was mainly on account of higher prices of fruits and vegetables,
manufactured goods and petrol.
"For seven months, from April to October, 2011. . . main reason for high inflation is food inflation. . . There has been a substantial increase," Mukherjee said, adding that the decline in the rate of price rise in primary articles was neutralised by rising food prices.
The government, he added, would have to address supply side constraints to deal with food inflation, which stood at 11.81 per cent for the week ended October 29.
Headline inflation, which takes into account the change in prices of food and manufactured goods, has remained stubbornly near the double-digit mark despite 13 hikes in key policy rates by the Reserve Bank since March, 2010.
High inflation will make it difficult for the Reserve Bank of India to reverse its tight monetary stance at its next policy review, due on December 16.