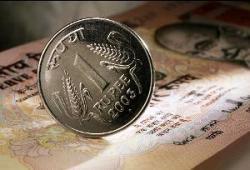 India's inflation is likely to remain high this year too, registering an average of 8.6 per cent in 2011-12 as manufacturers are likely to pass on input costs to consumers, global banking giant Nomura said on Tuesday.

In its 'Asia Economic Alert', the banking and asset management behemoth also said that the Reserve Bank is likely to hike the short-term lending (repo) rate by 100 basis points in 2011 with the purpose of curbing inflationary pressure.

"We expect Wholesale Price Index inflation to average 8.6 per cent year-on-year in FY12 from 9.4 per cent in FY11," it said.

The high projection is on account of the fact that costs have not yet been fully passed on to the consumers.

"Countering expectations of a moderation, inflation accelerated to (almost) 9 per cent in March 2011. . .The negative surprise owed largely to manufacturers' passing on the higher input costs to consumers, amid strong demand.

"Our analysis suggests that the cost pass through is still incomplete and both headline and core WPI inflation will accelerate further in the first half of FY12 before retreating in the second half," it said.

The report also added that while output prices have risen sharply, margins continue to remain under pressure.

This is specially so in case of tea and coffee, manmade fibres, wood products, machinery, transport equipments and fuel segments.

Headline inflation has been above the 8 per cent mark since February 2010.

The March numbers of 8.98 per cent was much above the government and RBI's projection of 8 per cent.

"We are pencilling in 100 basis points of additional repo interest rate hikes in 2011, taking the terminal rate to 7.75 per cent," Nomura said, without, however, making any projections about the RBI's short-term borrowing (reverse repo) rates.

RBI has already hiked the key-policy rates eight times since March 2010. Experts have said the central bank is likely to go for another mild hike at its next quarterly review on May 3
as inflationary pressure still persists.
The rate hikes are intended to suck out excess liquidity from the system and tame demand.
The repo and reverse repo rates currently stand at 6.75 per cent and 6.25 per cent, respectively.
Regarding fuel prices, it said the biggest disconnect between input cost and output price exists in that segment.
"The local price of LPG, cylinder, petrol, kerosene and diesel prices need to be hiked by around 90 per cent, 8 per cent, 300 per cent and 50 per cent, respectively, in order to offset the losses of oil marketing companies which sell these fuels at subsidised prices," Nomura said.
Nomura said margins are under pressure compared with average high levels 'suggesting that if input costs do not fall, a further rise in output prices is likely'.
"A global shortage has pushed up cocoa prices, which should propel domestic coffee prices higher.
"Supply disruptions in China have inflated India's raw cotton prices by 36 per cent so far in 2011, but cotton fabric prices are up only 10 per cent," it said.
Nomura said that core inflation, which do not take into account price rise of food items, have also started accelerating.
In March, core inflation stood at over 7 per cent.
"We expect core inflation (non-food manufactured World Price Index) to accelerate to around 8 per cent by September," it said.
The increase in core segment numbers will lift headline inflation from 8.9 per cent in the first quarter of this fiscal, and take it further to 9.1 per cent in Q2 and 9.6 per cent in Q3, before moderating again, Nomura's report said.