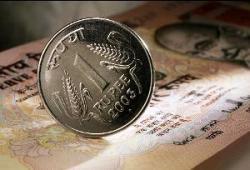 A Parliamentary Committee on Monday asked the government to frame a new law to control rise in prices of essential commodities in the retail markets.
"The government should expeditiously come with a new legislature for controlling the retail prices of essential commodities such as rice, wheat, pulses, edible oils, sugar, milk and vegetables," the Parliamentary Committee on Estimates said in its latest report tabled in Lok Sabha.
The new law should have provisions to limit profit margins of wholesalers, retailers and others in the supply chain to a definite percentage.
The committee also called for setting up a monitoring authority to take stern action on middlemen for arbitrary hike in prices, it said.
Currently, middlemen are fully exploiting the situation along with some concerned authorities and earning huge profits by increasing the prices arbitrarily and artificially on the basis of speculation, it observed.
"The fixation of prices of essential commodities has been entirely left to market forces. . . Wholesalers and retailers decide the prices and there is no control of the government at present to limit their profit margins," the report noted.
The committee also pointed out that the demand-supply theory has failed by the perceptions and speculations of the middlemen.
"The prices of these essential commodities (pulses and sugar) are still skyrocketing even after the duty free
import to meet the demand and to augment supply," it said.
Pointing out the 'inefficient' functioning of the price monitoring cell of the Ministry of Consumer Affairs, the report said the PMC is merely monitoring prices of essential commodities and not the demand-supply situation.
The committee recommended that the role of PMC should be enhanced in the wake of current price situation.
It called for appointment of an officer of the rank of Secretary, who can take necessary steps for controlling the prices.
Regarding futures trading in food items, the government has accepted the Parliamentary Committee's suggestion to ban futures trade in rice, tur, urad, sugar and wheat till the country achieves self sufficiency.
"Except wheat, futures trading is already banned in all other commodities referred to in the report," the Consumer Affairs Ministry said in its reply to the committee.
On wheat, it said there is no case for suspending futures trade as the supply situation is quite comfortable.
Although the ban on sugar futures has been allowed to lapse on September 30, this year, the government has not yet given permission to launch new contracts.