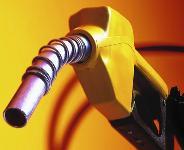 Truckers' association All India Motor Transport Congress on Friday dubbed the government's decision to hike petrol and diesel prices as 'unjustified' and said that they will oppose the decision.
The AIMTC, which had gone on strikes to protest diesel price hikes in the past, said it will hold a meeting of its national members on July 12 to chalk out its future course of action.
"We will oppose the move to hike fuel prices. It will be a burden on us," AIMTC chairman and ex-president G P Singh told PTI.
Terming the move as 'unjustified', he said, "Global crude prices have not gone up, so what is the reason for increasing diesel and petrol prices?"
AIMTC former president Charanjit Singh Lohara asked the government to explain why it was not lowering taxes on petrol and diesel instead.
The government on Friday hiked the price of diesel by Rs 2 per litre and freed petrol from pricing control, thereby effecting an increase of Rs 3.73 per litre.
AIMTC, which claims to have a membership of 48 lakh truckers across the country, had gone on strike in July 2008 over several issues -- including rationalisation of duty on diesel and a roll-back of hike on toll tax.
The truckers' body had gone on a strike again in January 2009 to demand lower diesel prices as well as abolition of service and toll taxes.
The AIMTC had also threatened to go on strike in April, but it was called off after Transport Minister Kamal Nath intervened.