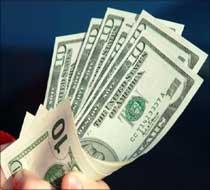 Infiniti Retail Ltd, a wholly-owned subsidiary of Tata Sons, said on Thursday it is acquiring Australian retailer Woolworths' wholesale arm in India for Australian dollar (AUD) 35 million (about Rs 200 crore).

The acquisition comes in the wake of the Australian firm deciding to exit the specialty consumer electronics category and divest the business in Australia and New Zealand as well, apart from India.

Post the completion of the transaction, Infiniti Retail, which operates the Croma retail chain will merge Woolworths Wholesale (India) Pvt Ltd with itself.

"Over the last six years we have had an excellent relationship with them and when they were exiting the business we were only happy to take over," Infiniti Retail Ltd managing director & CEO Ajit Joshi told PTI.

Woolworths Ltd had entered into a relationship with the Tatas in 2005 under which it provided wholesale support to Infiniti Retail's Croma chain of electronic goods and durables stores in India.

Asked about the valuation of the deal, he said: "This will be AUD 35 million.

"Tata Sons has invested Rs 220 crore (Rs 2.2 billion) for this acquisition. The remaining portion of the funding
will be used for our expansion."
With the latest funding, Tata Sons' investment in Infiniti retail has gone up to Rs 700 crore (Rs 7 billion) from Rs 480 crore (Rs 4.8 billion) earlier, he added.
As part of the acquisition, which is expected to be completed with a week's time, Joshi said 93 employees of Woolworths Wholesale (India) will be on the rolls of Infiniti Retail.
"What we gain from the acquisition is that we will be getting trained people for sourcing.
"They were running seven warehouses for supplying to our Chroma stores, which will now be run by us," he said, adding there would not be any retrenchment of employees.
Commenting on the development, Woolworths Wholesale India Pvt Ltd Indian Chairman Ramnik Narsey said: "Both parties entered into this venture with the intention of merging the wholesale and retail businesses once foreign direct investment regulations were relaxed."
He added, "However, with our decision to exit the consumer electronics specialty store sector in Australia and New Zealand, we have now decided to sell the wholesale business in India to Infiniti."
Infiniti Retail runs a chain of stores selling consumer electronics and durables across India under the Chroma brand.
It has a total of 85 stores at present.