Expressing concerns over slow industrial production growth, industry today asked the Reserve Bank to cut rates in its policy review next month to boost investments and bring the growth back on track.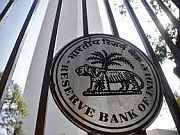 "Overall, industrial growth remains weak in 2011-12 and it is important to use all policy levers to encourage growth and investment. It is time that RBI focuses on getting growth back by sharply reducing interest rates," CII said.

Sharing similar views, Assocham said RBI must take this (sluggish IIP growth) into consideration, while announcing the credit policy on April 17.

Industry has been blaming the slowdown in growth to the high interest rate regime that has made borrowings costly and curbed consumer spending.

Industrial output growth slowed to 4.1 per cent in February this year, mainly due to poor performance of manufacturing sector
and consumer goods segments.
"The 4.1 per cent growth in industrial output is not good enough. This may not push the cumulative growth of the sector beyond 3.5 per cent in the 2011-12 fiscal," Assocham Secretary General D S Rawat said.
Output of the manufacturing sector, which constitutes over 75 per cent of the IIP, rose by just 4 per cent in February compared to 7.5 per cent in the same period last year.
"The slow growth of the manufacturing sector has got wider implications and needs to be the addressed on a priority basis," Rawat said.
Besides, the IIP growth has been revised downwards to 1.14 per cent in January from the provisional estimates of 6.8 per cent.
"The error reported in the January number has sharply pulled down the growth rate for the year till now," Rawat said.
During the April-February period of 2011-12, the IIP growth is 3.5 per cent, as against 8.1 per cent in same period in 2010-11.