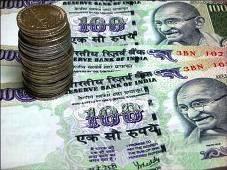 Economists are not upbeat on the prospects of a revival in industrial growth anytime soon, due to the dismal pace of reforms and certain Budget provisions.

This is despite a Federation of Indian Chambers of Commerce and Industry survey showing more players were optimistic on a recovery in manufacturing in the last quarter of 2011-12.

If industrial growth did not recover significantly this financial year, the expected 7.6 per cent growth in gross domestic product might be hard to achieve, said economists.

In fact, despite the low base, many economists are also not upbeat about the industrial production data for February, the data for which would be released on Thursday.

Manufacturing accounts for the major part of the index of industrial production.

Aditi Nayar, economist, Icra, said, "Notwithstanding the improvement in core sector growth, IIP growth is expected to decelerate to about 4.2 per cent in February, compared with the initial 6.8 per cent reading in the previous month."

The index of eight core industries, which has 38 per cent weightage in the IIP, rose 6.8 per cent in February, primarily due to double-digit growth in coal and cement output at 17.8 per cent and 10.8 per cent, respectively.

"The boost to IIP growth in January 2012 from the sharp 42 per cent expansion of consumer non-durables is unlikely to be sustained, particularly to the extent that it reflected a build-up
of inventories and possible issues related to data reporting," Nayar said.
A lower HSBC purchasing managers' index and easing export growth in February point towards a moderation in manufacturing growth, Nayar added. Exports grew just 4.28 per cent in February.
Anis Chakravarty, director, Deloitte Haskins and Sells, pegged February IIP at about four per cent.
He said unless there was discrepancy in consumer goods, the number would be muted despite the low base.
Despite the low base, if the IIP figure for February is relatively low, the prospects for March could be worse due to the high base effect.
In February 2011, IIP declined to 168 points from 175.9 points in the previous month. However, in March that year, it rose to 193.1 points.
Chakravarty said, "There are structural issues that need to be addressed before we can look at better IIP numbers," adding in 2012-13, it would be difficult to achieve industrial growth of even six per cent.
Soumya Kanti Ghosh, chief economist, Ficci, pegged IIP growth for the current financial year at 4-4.5 per cent due to pending reforms like the Goods and Services Tax, an increase in excise duty and service tax by two percentage points each, and the rise in input cost inflation.