Though the country's industrial output bounced back in November with 5.9 per cent growth, a slowdown in investment and the weak sentiment will restrict expansion in factory production to below 5 per cent in the rest of the fiscal, research firm Dun & Bradstreet has said.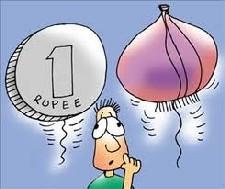 "The Index of Industrial Production (IIP) is expected to remain subdued and register below 5 per cent growth during the remaining months of FY'12 as production activity continues to be impacted by the slowdown in investment demand and the weak business and consumer sentiment," D&B said in the latest issue of its 'Economic Observer' report.

It also projected the December, 2011, IIP growth numbers at 2.5-3.5 per cent.

Industrial production bounced back to a five-month high of 5.9 per cent in November, 2011, on the back of a recovery in the manufacturing segment. In October, it had contracted by 4.74 per cent.

During the April-November period of the current fiscal, IIP growth stood at 3.8 per cent, compared to 8.4 per cent in the same period of 2010-11.

D&B, however, said the RBI is unlikely to cut policy rates before the beginning of next fiscal, even though inflation is expected to remain at moderate levels.

"The moderation witnessed in Wholesale Price Index (WPI) inflation is expected to continue during January
as well, primarily due to the seasonal decline in prices of fruits and vegetables. Nonetheless, the upward risks to WPI inflation still persist as manufactured articles as well as fuel group inflation remain elevated," it said.
"Thus, the RBI is unlikely to cut policy rates before April, 2012," it added.
Cheaper food items pulled down headline inflation to a two-year low of 7.47 per cent in December, 2011.
However, inflationary pressure continued in manufactured items, which have a weight of around 65 per cent in the WPI basket. Prices of manufactured products, went up by 7.41 per cent year-on-year in December, compared to a 7.70 per cent increase in the previous month.
Yesterday, Prime Minister's Economic Advisory Council Chairman C Rangarajan said the Reserve Bank will have to factor in the sustained pressure of manufacturing inflation while framing its monetary policy in the near future.
The central bank is scheduled to conduct its third quarterly review of the monetary policy on January 24. The RBI hiked key policy rates 13 times between March, 2010, and November, 2011, to tame inflation.
India Inc has said the string of rate hikes, which have raised the cost of borrowing, have acted as a hurdle to fresh investment and have hindered growth.
Economic growth stood at 6.9 per cent in the second quarter (July-September) of 2011-12, the lowest rate of expansion in over two years.