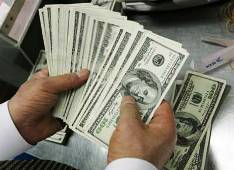 India's exports rose by 13.47 per cent to $27.27 billion in October while imports dipped by 14.5 per cent, helping narrow the trade deficit.

Imports stood at $37.8 billion, leaving a trade deficit of $10.56 billion as against $20.2 billion in October 2012, official data showed.

"This is a consistent growth in exports. . .The US is
doing extremely well and Europe is also doing well," Commerce Secretary S R Rao told reporters in Mumbai.
Gold and silver imports in october dipped to $1.3 billion from $6.8 billion in the same period last year.
In April-October, exports grew by 6.32 per cent to $179.38 billion, while imports during the period contracted by 3.8 per cent to $270.06 billion.
Rao expressed confidence that the country would achieve the $325 billion target for the current fiscal.