Domestic air traffic in India last year shrank 2.1 per cent below the 2011 levels due to weak economic growth and exorbitant operational costs, including high taxes, global airlines' body IATA said on Thursday.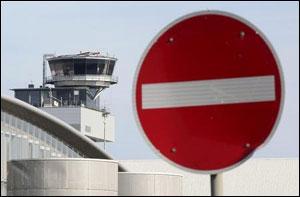 However, the overall domestic air travel markets expanded four per cent in 2012 compared to 2011 with China as well as Brazil registering "strong growth" and "smaller expansion" of 0.8 per cent in the US domestic market which constitutes almost half of global domestic travel.
"Indian domestic travel shrank by 2.1 per cent on 2011 levels. Weak economic growth was exacerbated by increasing operational costs, insufficient infrastructure, high taxes and onerous regulation," International Air Transport Association said announcing the full-year traffic results for 2012.
The growth in capacity (number of aircraft seats offered) in Indian domestic sector fell drastically to 0.3 per cent from 16.2 per cent in 2011, while average load factor (filling up of seats on offer) was 72.9 per cent, it said.
However, the global domestic air travel markets expanded four per cent. China registered 9.5 per cent growth and Brazil 8.6 per cent, in contrast to 2.1 per cent contraction in India, the latest study showed.
Japan's domestic market expanded by 3.6 per cent, but was still seven per cent below pre-tsunami levels.
The overall global traffic data showed a 5.3 per cent year-on-year increase in passenger demand and a 1.5 per cent fall for cargo.
Demand in international markets expanded at a faster rate of six per cent than domestic travel at four per cent. In both cases emerging markets were the "main drivers of growth".
Growth and high aircraft utilisation combined to help airlines deliver an estimated $6.7 billion profit in 2012 despite high fuel prices. "But with a net profit margin of just one per cent, the industry is only just keeping its head above water," IATA chief Tony Tyler said.