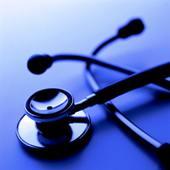 A growing number of Indians are looking to more efficient healthcare services and are open to options like telemedicine and video-conferencing with doctors, a study by Cisco said.

According to a customer experience study by networking solutions provider Cisco, 88 per cent of the Indians surveyed are comfortable with interacting with their doctors virtually instead of meeting them in person.

"87 per cent of the consumers surveyed in India would trust technology to determine whether or not they need to see a doctor," the report said.

The global report conducted in early 2013 included 1,547 consumers and healthcare decision makers with a sample size of about 200 respondents in each of the 10 countries covered.

The study report also revealed that 94 per cent of the respondents are willing to store their health records in the cloud with a high degree of security to enable them and their healthcare provider to access data
easily.
"Nearly half of all consumers surveyed said they would be comfortable getting health information through social media channels," the study said.
More than 50 per cent of consumers surveyed said they would be interested if their healthcare provider presented appointment reminder, information for managing drug side effects and treatment reminders via social media, it added.
"Virtual healthcare is no longer a myth and this report is an indication of how technology can potentially play a greater role in enabling access to virtual healthcare," Cisco VP/General Manager (Global Healthcare Solutions) Vishal Gupta said.
As machines become connected and networked, they will play a larger role in the overall healthcare experience, he added.
Accessing health information on mobile devices is growing and is the number one topic of consumer interest in India, Mexico, Brazil and China, the study said, adding, "Nearly 30 per cent of those surveyed in India confirmed using health and fitness or medical apps on their mobiles."