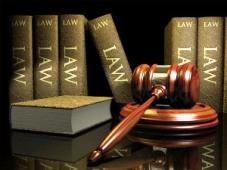 An Indian-origin law student, who has regularly been attending the insider trading trial of ex-McKinsey head Rajat Gupta, got into trouble with the court after she sent to the presiding judge three letters about her opinion and understanding of certain legal theories in the case.

The brief courtroom drama began on Monday when the jury was listening to the testimony of star government witness Goldman Sachs chief executive officer Lloyd Blankfein.

Benula Bensam, 24, was sitting in the spectator's gallery in the courtroom when a United States Marshal approached her and asked her to leave the room with her.

The US Marshals are responsible for the protection of court officers and effective operation of the judiciary.

Bensam returned after a few minutes only to take her bag and leave the room again.

During a break in the court's proceedings on Wednesday, Bensam was asked to go upto Judge Jed Rakoff's bench for a private conference
with him and the lawyers.
Bensam said the judge politely asked her not to send any letters to him as any communication might be perceived as an attempt by her to influence him on the outcome of the case.
"The US Marshals accused me of trying to influence the judge in the case. I had written those letters to the judge without the intention of influencing him.
"It was really innocent. I do not even know if he read my letters," Bensam told PTI.
A student at New York's Benjamin Cardozo Law School, the soft-spoken Bensam said she had taken a class on federal rules of evidence during her last semester and the letters basically focussed on the various evidentiary rulings Rakoff had made in the case.
"I was able to follow the various evidentiary rulings well enough to have some appreciation for it and my letters were all about that," Bensam added.
She said she keenly noted whenever the judge had discussions with the attorneys about whether to show certain testimony or documents to the jury as evidence.