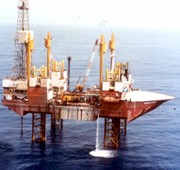 Oil and Natural Gas Corporation and partners Indian Oil Corporation and Oil India Ltd  have won a bid to develop a major crude oil block in Venezuela, its first major overseas success since Imperial Energy Plc acquisition in 2008.
The Indian firms will develop the Carabobo-1 block in Venezuela's Orinoco Belt with Spain's Repsol YPF SA and Malaysia's Petroliam Nasional Bdh, ONGC said.
An official said the group will pay $1.05 billion to Venezuela as signing amount and will initially invest another $9 billion in developing the block that can produce 400,000 barrels of heavy oil per day (20 million tonnes per annum).
Total spending on the block over 25 years would be $19 billion.
Besides, the consortium would extend some credit to Venezuela's state oil company Petroleos de Venezuela SA, which would hold 60 per cent interest in the project. Venezuela yesterday announced winners of two of the three Carabobo blocks it had auctioned last month.
The Latin American nation gave out 40 per cent stake to international firms, the largest oil investment in President Hugo Chavez's 11-year rule.
Chevron Corp will develop the Carabobo-3 block along with Mitsubishi Corp, Inpex Corp and Suelopetrol CA of Venezuela after paying a signing amount of $500 million.
A third oil block in the Carabobo area of the Orinoco will be assigned at a later date.
ONGC Videsh Ltd, overseas investment arm of the state explorer, Repsol and Petronas will each have a 11 per cent share in the Empresa Mixta (or Mixed Company) which will develop the Carabobo-1 Norte and Carabobo-1 Centro blocks located in the Orinoco Heavy Oil Belt, while IOC and OIL will split a 7 per cent stake in the project equally.
The Corporacion Venezolana del Petroleo, a subsidiary of PdVSA, will hold the remaining 60 per cent equity interest.
"The Mixed Company will build heavy oil production facilities, upgrading facilities and associated infrastructure.
"The upstream production facilities are expected to produce around 400,000 barrels per day of extra heavy oil of which about 200,000 bpd will be upgraded into light crude oil in a facility to be located in the Soledad area in Anzoategui state," the statement said.
The licence term will be for 25-years with the potential for a further 15 year extension. The Carabobo area of the Orinoco is estimated to hold about 128 billion barrels of oil and Venezuela hopes to produce 1.2 million barrels of oil a day by 2015 to make up for declining output in aging fields elsewhere.
Venezuela, South America's largest oil producer, says its current crude output is about 3 million barrels a day, though independent estimates say it is closer to 2.3 million barrels a day.
The projects include construction of heavy crude upgraders that can turn Orinoco's tar-like oil into valuable synthetic crude with estimated investments of $10 to $20 billion for each project.
The winning bidders are required to put up a bonus of at least $1 billion for the two larger projects and $500 million for the smallest, plus a minimum $1 billion loan to Venezuelan state oil company PDVSA for each of the areas.