Twenty five Indian generic drug makers got a little over 200 approvals from the US Food and Drug Administration in 2009, half a dozen more than the number approved in 2008.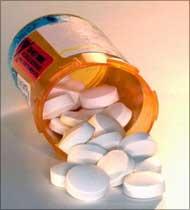 This increase is despite the decreased growth of drug sales in the US - the world's largest market - which has seen a tightening of regulations and aggressive competition. Dr Reddy's Laboratories got the highest number (32) of tentative and final approvals in 2009, ahead of Aurobindo (26), Wockhardt (23), Sun Pharma (18) and Zydus Cadila (18), according to the latest data on the FDA website.
"Indian companies have realised that it is difficult to survive in the US market with a few products and, therefore, it is necessary to have a large basket of products. Established players like Ranbaxy or Reddy's are now concentrating on niche and specialised products, than trying to sell all products going off-patent," said Ajit Mahadevan, partner - health science practice, Ernst and Young.
A recent McKinsey & Company study said the global pharma market is about $773 billion, of which the US accounts for 38 per cent. This latter share is expected to decrease to 34 per cent by 2013, when drug sales will reach $987 billion. A BCC Research report estimates the global market for generic drugs was worth $84 billion in 2009, of which the US accounted for 42 per cent.
For the past few years, Indian companies have been accounting for 35-40 per cent of the total of abbreviated new drug applications with the FDA. Typically, regulatory approval is given by the FDA in about 12-18 months from the date of filing of the ANDA.
Aurobindo had the largest number of approvals (32) in 2008, followed by Sun Pharma (23), Dr Reddy's (22), Wockhardt (21), Zydus Cadila (14) and Sun Pharma's US subsidiary, Caraco (13). Now facing regulatory hurdles in the US, no approvals came for Caraco in 2009.
Ranbaxy Laboratories, which pioneered the challenge of patents of innovators in the US during the early 2000s, got 14 approvals, five more than the previous year.
Drugs like Merck's Fosamax, Johnson & Johnson's Topamax, GlaxoSmithKline's Advair and Lamictal, Wyeth's Effexor XR, Astella's heart disease injection, Adenoscan; Roche's kidney transplantation drug, Cellcept; GlaxoSmithKline's blockbuster epilepsy drug, Keppra, and Wyeth's heartburn drug, Protonix, had lost patent protection in the past two years.
The final approvals in 2009 were mainly for generic versions of GlaxoSmithKline's Imitrex and Lamitcal, Johnson and Johnson's Topamax and Risperdal, King Pharma's Altace, Abbot's Depakote. At least half a dozen Indian companies got approvals for each of these drugs.
Mahadevan noted that while Indian companies are trying to focus on high-growth emerging markets, they continue to target the US, despite competition and regulatory hurdles. The US generic drug market is expected to grow by 9.2 per cent during 2011 to 2012, less than the expected 12-15 per cent growth in emerging markets like India.
Recent entrants into the US market like Natco Pharma, Marksons, Alkem, Hetero, Macleods, Strides Arcolab, Ipca and FDC also got one to five approvals each in 2009, more or less similar to last year.
Mylan's Indian subsidiary, Matrix, Orchid, Unichem, Lupin and Cipla got 5-10 approvals in 2009. Alembic, which did not get any approval in 2008, got six approvals last year. Glenmark Generics doubled its approvals to 13 in 2009, from six in the previous year. Claris Life (4) and Emcure (1), which had approvals in 2008, did not get any in 2009.
Analysts said the increasing number of approvals in the US are mainly due to increasing patent expirations and more FDA-approved manufacturing plants coming up in India.
"The filings with the FDA will be more in the coming years, as more drugs are going off-patent," said Ranjit Kapadia, vice-president with HDFC Securities. Between 2008 and 2015, around $300 billion worth of prescription drugs will go off-patent, according to McKinsey. The year 2008 witnessed $20 billion of drugs going off-patent and it was $14 billion in 2009. About $35 billion drugs will go off-patent this year and $52 billion in 2011.