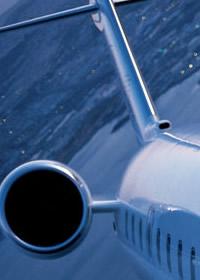 Government is considering diluting provisions to allow an Indian carrier to fly abroad but may want a new airline company to disclose its financial strength and possession of adequate liquidity to cover high operational costs, official sources said on Wednesday.

There have been recent reports about certain business groups or even the government of Kerala planning to launch airlines to operate on international sectors.

However, the current regulations want an airline to have a fleet of 20 aircraft and five years of domestic flying before they can be allowed to fly abroad.

These provisions are now sought to be reviewed as part of a new comprehensive civil aviation policy framework, the sources said, adding a note is being prepared by the Civil Aviation Ministry to be taken up before the Union Cabinet.

The current regulations are being reviewed as the airline industry has maintained that even foreign start-up carriers have launched operations and were doing business in India.

In effect, the prevailing policy creates a competitive environment which puts Indian domestic carriers, which want to provide international services, at a disadvantage, they said.

So, while doing away with these 'restrictive' norms, the new and incumbent airline companies could be asked to submit financial information which establishes their financial viability and illustrates how they plan to succeed in the aviation sector which is going through volatility and is known to be a business faced with multi-pronged risks.

The sources said that financial disclosures of potential airlines should demonstrate their knowledge of the aviation sector's dynamics and show that they possess adequate liquidity to cover aviation business start-up
and initial operational costs.
The ministry is at present in the process of formulating a policy to govern the burgeoning civil aviation sector and meet its future needs, the sources said.
The issue was part of that review process, they said, adding consultations were being carried out with all stakeholders on it.
The matter came in to focus after the Kerala government announced plans to launch a new low-fare airline, Air Kerala, to provide cheap connectivity to the Gulf countries where a large number of people from the state live and work.
Under the Air Kerala project, the state government, Cochin International Airport Limited and other state PSUs would jointly invest 26 per cent of equity while the rest would be mobilised through public participation.
The initial investment in the project is expected to be about Rs 200 crore (Rs 2 billion).
But, under the current norms, the new Kerala airline would not be able to fly overseas because it would not fulfil the 20-fleet and five-years of domestic flying norms, the sources said.
The operations from Kerala are now being dominated either by foreign carriers like Emirates, GulfAir and Air India Express.
Foreign airlines control about 65 per cent of all global traffic from India and in recent years several start-up airlines from the Gulf and Southeast Asia have launched flights to multiple locations in India.