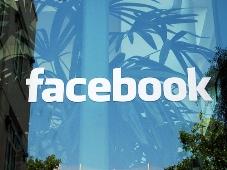 Indians love to show their affection towards their favourite brands on social networking sites.

In fact, when it comes to engaging fans on social networking sites such as Facebook, Indian brands have done better than their global peers -- in terms of growth rate and in some cases, even in the  absolute number of fans.

According to a study on social media engagement by Ketchum Sampark, Fastrack, the Indian fashion accessories brand, is the biggest in the category worldwide.

It has more than 4.2 million fan followers on Facebook.

Most of the social media users do add themselves on the fan pages, but most of them do not visit the page again, says Ajay Sharma, managing partner, Ketchum Sampark.

"In the study, we considered fans who visit these pages at least once a month," he added.

Fastrack's closest competitor is Pandora (1.45 million fans), followed by Ice-Watch (1.44 million), Bulgari (1.08 million) and JewelMint (1.02 million).

The study analysed 100 Indian brands and their global peers in 10 categories in terms of growth in number of fans and their engagement levels on Facebook between January 1 and August 30 this year.

On engagement levels, leading Indian brands in eight of the 10 categories studied performed better than the global peers.

But the engagement level of brands in most of the sectors has declined, except health and beauty, food and beverages, travel and tourism, the study revealed.

In sectors such as banking, health and beauty, automobiles, food and beverages, fashion accessories and apparel, global brands have more fans in terms of absolute number, compared to the Indian ones.

On the other hand, leading Indian education brands have three times more Facebook fans compared to their global peers.

Telecom brands in India also rule over the global counterparts with at least 1.76
times more fans on Facebook, the study pointed out.
Interestingly, in terms of engagement level, the scene is just the opposite for education brands.
Here, global brands perform much better than the Indian ones.
With better internet penetration in the tier-II and tier-III cities, usage of social media, especially Facebook, has been increasing rapidly.
"More than the growth in fan bases, the ability to drive engagement will become the most relevant," Sharma says.
Coca-Cola, which is the largest brand worldwide in terms of total number of fans, has 4,94,91,881 Facebook fans. But, its engagement level is as low as 2 per cent, the study said.
Coca-Cola follows a different strategy from its counterparts. Coca-Cola has just one fan page globally, while Pepsi has different fan pages for each region/country.
According to the study, Pepsi has 32,41,294 Facebook fans, much higher than its counterparts.
Social engagement level of Indian health and beauty brands grew most at 83.76 per cent, followed by food and beverages at 49.83 per cent and travel and tourism at 38.89 per cent.
The study also found that Tata Docomo is the top brand on Facebook in India across categories, with 8.7 million fans.
ICICI Bank was identified as the fifth largest banking and financial services brand on Facebook globally.
During the period under consideration, Tata Nano added the most number of fans among automobile brands in India.
But, its engagement level dropped to 6.6 per cent in August from 14.2 per cent in January.
Interestingly, BMW India tops the list in automobile.
It's not just the quality of education that drives fan following. While Amity University has 5,70,000 fans on Facebook, IIM Ahmedabad has just 22,831.
But, how much do these brands monetise from their branding activities on social media?
There is no concrete answer from anyone on that.