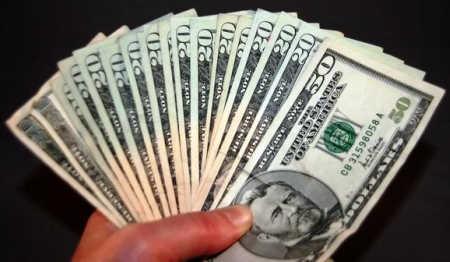 A day after BRICS (Brazil, Russia, India, China and South Africa) nations agreed on a $100-billion foreign currency reserve pool to tackle the volatile foreign exchange markets, India on Friday said the pool would act as a buffer arrangement, adding it might not withdraw anything from this reserve. It added the rupee's depreciation had overshot limits.
Without naming the US Federal Reserve, India said some central banks were not looking at the ill effects of their policies.
"I do not believe the currency reserve pool discussions are meant to trigger putting something in place that would enable us to handle the current problem. The purpose of currency-sharing arrangements is building long-term safety nets," Planning Commission Deputy Chairman Montek Singh Ahluwalia told an Indian media delegation at the G20 Leaders Summit.
"The international view is you do need reserves. The first safety net is your own reserves. The second is regional currency arrangements. With $280 billion of reserves I don't expect we would be drawing from the reserve pool, unless there is a radical change in the situation. It's an extra buffer and markets take note of it," he said.
Various economists had estimated the rupee to stand at 59-69 a dollar, but when the currency approached the 69-mark, it was clearly overshooting limits, he added.
Ahluwalia said some central banks were not looking at the effects their policy actions might have, adding though India wasn't a systematically important country from a monetary-policy-impact point of view, currency reserve countries were.
At a meeting scheduled for September 17-18, the US Federal Open Market Committee is expected to indicate when the Federal Reserve might start tapering its stimulus programme.
On Thursday, Prime Minister Manmohan Singh had asked advanced economies to coordinate their monetary policies, as these had a spillover impact on emerging economies.
He added the conventional view that capital volatility shouldn't be a concern as long as exchange rates were flexible was now being questioned. Sudden increases in cross-border flows not only affected exchange rate, but also credit volumes and asset prices, and led to stock market and exchange rate volatility in emerging markets, he said.
"If we accept the need for coordination of fiscal policy among systemically important countries, there is an equally compelling case to cover monetary policy in reserve country currencies. There is certainly room for more extensive consultation and more effective communication on this issue," Singh said in his address at the G20 summit.