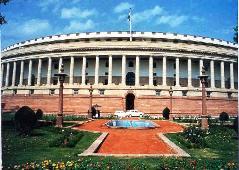 The government said on Tuesday that Switzerland is 'committed' to completing the procedure for implementation of the revised tax treaty and once it becomes operational, India would start getting banking information from April 1, 2011.

"Switzerland has . . . informed that they are committed to completing the remaining procedure," Minister of State for Finance S S Palanimanickam informed the Rajya Sabha in a written reply.

India and Switzerland, on August 30, 2010, signed a protocol amending the Double Taxation Avoidance Agreement.

It
will enter into force on completion of internal procedure by Switzerland, the minister said.
The European nation has informed India that the amending protocol was approved by its Parliament in June this year.
"Upon entry into force, the revised DTAA will allow India to obtain banking information (as well as information without domestic information) from Switzerland in specific cases for a period starting April 1, 2011," Palanimanickam said.
Quoting website of Swiss National Bank, the minister said the total 'liabilities' of Swiss banks towards Indians were about Rs 9,295 crore (Rs 92.95 billion) as on December 31, 2010.