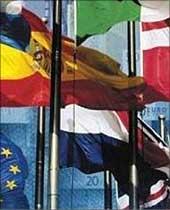 India and Taiwan would resume talks for signing a free trade agreement soon, a representative of the Taipei Economic and Cultural Centre in New Delhi said on Wednesday.
"The trade volume between India and South Korea stands at $15 billion and there is a FTA between South Korea and India. But, if that (trade volume) is the benchmark for signing an FTA between India and Taiwan then it may take some more time. But we will start holding talks for negotiation of the agreement," Wenchyi Ong told reporters.
The bilateral trade between Taiwan and India stood at $5.3 billion as of 2008, he said. There had been an increase in exports from Taiwan to India over the last few years but many areas which had the potential for exports from India to Taiwan were 'untapped'.
He said electrical machinery and electronic equipment such as televisions are exported from Taiwan, while India was exporting raw materials, aluminium, diesel and fishing products.
Last year alone, India exported corn to Taiwan worth $200 million, he said.
Ong was here to officially announce Taiwan's third consecutive trade fair 'TAITRONICS 2009', which would commence from September 11 at the Chennai Trade Centre.
About $100 million volumes of trade are likely to be generated from the three-day fair, he said.
Referring to the impact of global meltdown on trade between India and Taiwan, he said in the first two quarters of this year, 30 per cent of trade volumes were 'affected'.