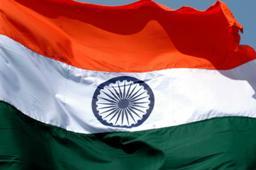 India suffered a power generation loss of over 11 per cent, in 2011-12, on account of fuel shortage, transmission bottlenecks and equipment problems, a Central Electricity Authority review has said.

"The loss of generation due to non-availability of thermal units due to forced outages during 2011-12 increased to 11.46 per cent," Central Electricity Authority said.

All India electricity generation in the country during 2011-12 has been 876.89 BU, the report of the highlights of this review that was released by CEA recently, said.

"The increased forced outages was due to increased forced shutdown of units due to coal supply problem and transmission constraints and equipment problems of some new units," the CEA report said.

The report said 59.87 per cent of the total forced shut downs were of duration of up to 24 hours. Around 39 per cent outages were of duration varying from 1 to 25 days and only 1.45 per cent of shut downs were for more than 25 days.

The total loss of generation (6,574 MU) due to planned maintenance of thermal units and various forced outages was highest in September 2011, the review said.

The generation from gas-based plants had negative growth rate on account of low schedules from the beneficiaries coupled with shortage of gas.

"During the year (2011-12), the generation from gas-based plants were 93.22 BU (billion units) in comparison to 99.97
BU," the report said.
Megawatt is used to refer to generation capacity, while Million Unit indicates the amount of power or energy produced.
For instance, a 500 MW capacity plant running for 24 hours can produce 12 MUs of energy.
Energy loss due to partial unavailability of the thermal generating units operating in the country during 2011-12 had increased to 9.43 per cent of the maximum possible generation during the year in comparison to the 9.34 per cent in 2010-11, the CEa review report.
The coal availability to power stations detoriated due to Telangana crisis during the month of September, 2011.
Telangana crisis hampered the production in Singareni Collieries Company Ltd mines which had affected coal supplies to many generating stations of Southern Region especially Andhra Pradesh, Karnataka and Maharashtra.
"The increase was mainly attributed to partial unavailability of the thermal generating units on account of backing down of units due to poor quality coal, coal shortage and low system demand," it said.
The review found that 11.6 billion units were lost due to shortage of coal, 17.9 BUs due to poor quality of coal, 15.3 BUs due to backing down or reserve shut down, 3.92 BUs because of transmission constraints and 36.71 BUs due to gas shortage.
It covers the performance analysis of 454 coal based thermal units above 25 MW capacity of 126 thermal power stations aggregating 97,768 MW.