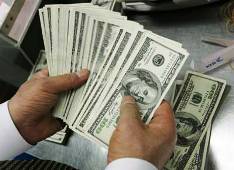 The ministry of external affairs has pulled out all stops to retain India's eligibility for loans from the World Bank's concessional lending arm, the International Development Association.

This is because the country is otherwise quickly running out of the eligibility criteria for getting such loans.

IDA funds are highly concessional or interest-free loans and grants.

If the extension is not granted, India will stand to lose a little over $2 billion in low-interest funds for many schemes, an MEA official told Business Standard.

Thus, MEA through its multilateral divisions is pushing for a transition agreement with IDA, to extend the tenure of concessional lending for some more years.

It is doing so in coordination with the department of economic affairs under the finance ministry.

"We need to have a transitional arrangement because we do not want resources to dry up, though we have crossed the threshold.

"So, we are persuading through diplomatic channels, along with DEA, to extend the tenure," the official said.

These long-term loans from IDA are mainly targeted
to finance infrastructure projects.
At a time when India is also desperately looking for investments to finance its widening current account deficit, drying of funds from such sources will be a big blow for the government's development plans.
IDA loans come from sovereign funds provided by its rich member- countries such as the US, Britain, Germany and Japan.
The funds are replenished every three years, which is when the donors also review the policy, by assessing the eligibility of countries to avail such loans.
So far, 28 countries have graduated from IDA loans; 82 are still availing of these.
During the first recent review meeting on the graduation policy, five places -- India, Angola, Bosnia-Herzegovina, Armenia, Georgia -- were graduating countries, it was felt, meaning they were ineligible for loans, based on their per capita and credit-worthiness status.
However, says the World Bank, India is also home to a third of the world's poor.
Commitments from IDA to funding for various projects in India rose from $297 million in 2009 to $948 mn in 2013.
Last week, the World Bank has signed an agreement with the Indian government to provide a $100 million loan through IDA to help low-income families secure housing loans.